Airbyte, a well-funded open-source data integration business, has always made it easy for data teams to set up their ELT (extract, load and transform) pipelines, but until recently, that meant hosting and managing their own services, with all the hassle.
Airbyte Cloud, a hosted service that includes all of the functionality of the open-source version plus hosting and management, as well as a variety of extra support choices and enterprise features including access control for teams (though single sign-on support is still stated as "coming soon"). Airbyte is used by over 6,000 businesses in some capacity. This is an increase from 250 at the end of January. The firm has also raised a seed and Series A round, totaling just over $31 million in the capital, throughout the course of the year.
The fact that the seed and Series rounds were only two months apart is a fair indicator of how hot this market is. When it comes to money, Airbyte chose to shake up its pricing approach with Airbyte Cloud. Instead of charging for volume, which was once usual for these types of services, the team chose to charge for the time it takes to calculate these processes.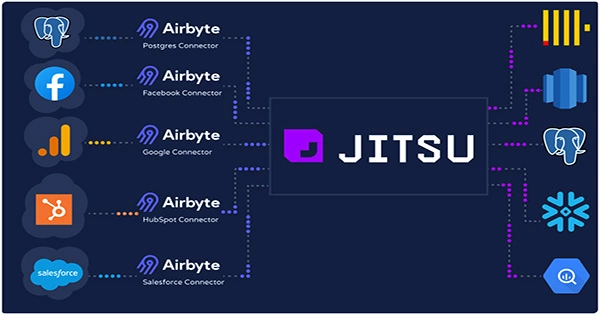 This, in theory, eliminates at least part of the friction that comes with these types of workloads. Enterprises traditionally utilize various systems like Fivetran to connect to the most frequent API sources and internally built scripts that data engineering teams design for their one-off use cases, according to the Airbyte team, and then a solution for database replication on top of that.
When I questioned about the price plan, Airbyte COO and co-founder John Lafleur said, "We wanted to really commoditize and solve the data integration challenge." "The only way to accomplish it is to use an infrastructure-style pricing model like Snowflake, where you buy credits and then use them based on compute hours." Because your database replication throughput is so great at that moment, it is doable. That is why we chose to compute." This also implies that organizations can now think about pricing for nearly all of their data services in the same compute-centric fashion, according to Airbyte CEO and co-founder Michel Tricot.
Airbyte now has over 130 connections to services ranging from consumer goods such as Instagram to business intelligence systems such as Google's Looker and nearly every major database system. Many clients also utilize Airbyte's open-source code to create their own unique connections, according to the team. Additionally, there are now vendors that construct connections for their own clients, and the team is investigating how it may incentivise its community to maintain connectors over time by utilizing some type of revenue sharing.