MANASSAS, Va.–(BUSINESS WIRE)–November 10, 2023ATCC, the world's leading biological materials management and standards organization, reported today that ATCC catalog item MSA-2003-ISS was delivered to the International Space Station (ISS National Lab) aboard the SpaceX CRS-29 Cargo Dragon Resupply Craft mission on November 9th. ATCC Federal Solutions adapted catalog item MSA-2003 in partnership with Dr. Scott Tighe, technical director at the University of Vermont's advanced genomics lab, into a particular format for use in zero gravity in the ISS National Lab. MSA-2003-ISS was developed by the ATCC team as a lyophilized whole-cell mix of ten bacterial species packed in special tubes equipped with Space suitable Qosina septa valves allowing standard pipet injections by the Astronaut crew without the risk of exposure. Because of its genetic and phenotypic diversity, this microbial standard was chosen for the uTitan ISS mission.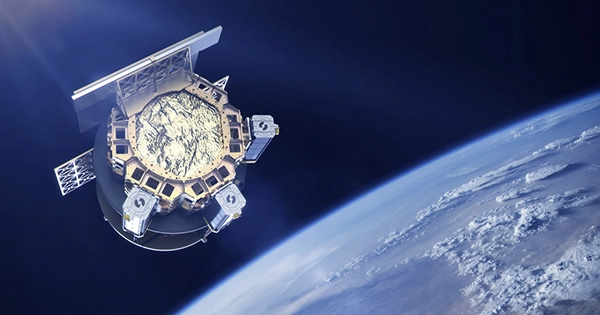 "This is the first time that our products will be used in space to study microbial cells in microgravity," ATCC chairman and CEO Raymond H. Cypess, DVM, said. "Our participation in this type of pioneering research is just one more example of how we continue to raise the bar in the development and application of biomaterials, bio information, and reference standards used in biological research."
The ISS National Laboratory is located 248 miles above the Earth. It is a fully operational research laboratory equipped with the tools and equipment required to convert typical ground-based studies into flight-ready payloads. Onboard, research into the impacts of spaceflight on living creatures advances pharmaceutical development and supplements Earth-based studies in fundamental biology, medicine, agriculture, and biotechnology.
MSA-2003-ISS will be used to demonstrate extraction efficiency in zero gravity during the uTitan DNA extraction payload tests. It will eventually be sequenced on Earth utilizing NGS technologies such as the Singular G4 and Oxford Nanopore NGS systems.
"In order to use this microbial product in space, we needed to work closely with the ATCC to fabricate it in such a way that the ISS crew could handle it safely." Handling lyophilized material in zero gravity poses a safety risk, and two levels of full containment are required to prevent aerosolization," Tighe explained.
"Through our collaboration with the University of Vermont and the ISS National Lab, we continue to support federal agencies focused on life science research," stated Joseph Leonelli, ATCC Federal Solutions' senior vice president and general manager. "This time, we are taking our credible biological standards to incredible new heights."
About ATCC: ATCC is a leading developer and provider of authenticated cell lines, microbes, and associated data for academia, industry, and government, as well as a renowned global biological materials and information repository and standards organization. With a nearly century-long history of scientific contributions, ATCC provides an unrivaled combination of being the world's largest and most diverse collection of biological reference materials and data, as well as a mission-driven, trusted partner that supports and encourages scientific collaboration. ATCC goods, services, partnerships, and people deliver credible, advanced model systems to the global scientific community to assist difficult research and advances in basic science, drug development, translational medicine, and public health. ATCC is a 501(c)3 nonprofit organization based in Manassas, Virginia, with a research and technological excellence center in Gaithersburg, Maryland. Visit atcc.org to learn more.