Depression is a common and serious medical illness that has a negative impact on how you feel, think, and act. It is, thankfully, treatable. Depression causes feelings of sadness and/or a loss of interest in previously enjoyed activities. It can cause a variety of emotional and physical problems, as well as a reduction in your ability to function at work and at home.
Several new studies conducted among Syrian refugee families in Turkey, as well as families with infants in Sweden and Bhutan, show that children of mothers with poor mental health are at risk of falling behind in cognitive development. Small changes, on the other hand, can be enough to break this correlation and allow the children to return to their normal developmental level. In all three countries, having a large number of people around them and a supportive community are two of the most important factors in assisting children.
"In statistical terms, if mothers' mental health improves by 4%, their child gains an entire year in cognitive development. In other words, small steps can make a big difference in supporting the next generation" According to Gustaf Gredebäck, Professor of Developmental Psychology at Uppsala University and Director of the Uppsala Child and Baby Lab, who led the research.
In statistical terms, if mothers' mental health improves by 4%, their child gains an entire year in cognitive development. Small steps can make a big difference in supporting the next generation.

Professor Gustaf Gredebäck
Interviews and experimental studies were conducted on-site in Bhutan, Turkey, and Sweden. In Sweden and Bhutan, 120 families with infants aged 9 to 10 months took part. The study included 100 families who had fled Aleppo, Syria, in Turkey. They have six children ranging in age from six to eighteen. Families with small children were the primary participants in the Uppsala Child and Baby Lab's research in Sweden. The material was gathered in Bhutan in collaboration with the Faculty of Nursing and Public Health and the Khesar Gyalpo University of Medical Sciences. The studies in Turkey were carried out with the assistance of researchers from Uppsala University's Department of Peace and Conflict Research.
A common finding for the families in all three countries was that the mental health of their mothers had an impact on several of the children's cognitive abilities, regardless of whether the family was a refugee family in Syria or the family was in a safe environment in Sweden. The child's intelligence did not appear to be affected; rather, the child's attentiveness, social understanding, and decision-making ability were negatively impacted.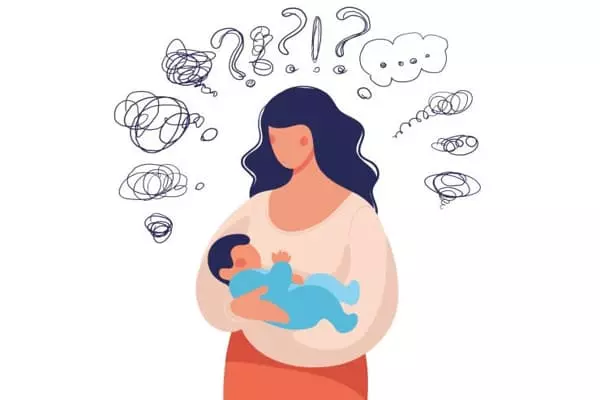 Individual circumstances surrounding the mother can exacerbate the situation. If the mother has a low level of education, little social support, feels discriminated against, and has fallen in social status, the impact on the child is greater. There are, however, clear initiatives that society can take to improve the mother's situation and well-being, and thus reduce the impact on the child: receiving support from her partner, having a large family or a large social network, and that society rallies around and supports the mother.
"Positive aspects can be found in all cultures. We have individualistic environments in Sweden. We have greater gender equality, and being able to share parental leave can be a source of relief. At the same time, we have few natural meeting places for relatives and social situations, which is much stronger in other countries' groups. An active religious life is very beneficial in Bhutan. There is a strong religious connection, and many people attend religious gatherings several times per week. This provides them with routines for regular interactions with others as well as widespread social support."
It is important to note that all of the correlations described are statistical, that is, they are based on observations made between different parts of the studies. The researchers have yet to investigate the causality of the correlations by improving mothers' mental health in high-risk settings and measuring the effects on children's development. Following the current correlation studies, this will be the next step.
"It gives us hope because it appears that only minor changes are required for the child to recover. In Sweden, we must work hard to break the isolation, especially for single mothers. We don't have any social ties. Many people have no strong ties to their relatives and no extended family to share the burden. We lack continuity in religious rites and do not have many natural contexts to connect to. If we can create more of these opportunities, we can help turn the tide in the cognitive development of many children and provide them with better lives "Gustaf Gredebäck explains.