According to a recent study co-led by UCL researchers, those who contain three gene variations acquired from Neanderthals are more susceptible to some types of pain. The findings, published in Communications Biology, are the most recent evidence of how previous interbreeding with Neanderthals altered present human genetics.
The researchers discovered that people who had three so-called Neanderthal variations in the gene SCN9A, which is involved in sensory neurons, are more susceptible to pain from skin pricking after having previously been exposed to mustard oil.
Previous study has discovered three mutations in the SCN9A gene in sequenced Neanderthal genomes, known as M932L, V991L, and D1908G, as well as reports of increased pain sensitivity in people having all three variants. Prior to this study, however, it was unknown which sensory responses were altered by these variations.
Pain sensitivity is an important survival trait because it allows us to avoid painful situations that could cause us serious harm. Our findings imply that Neanderthals were more sensitive to some types of pain, but further research is needed to understand why, and whether these specific genetic variants were evolutionary advantageous.

Dr. Kaustubh Adhikari
=A multinational team led by UCL, Aix-Marseille University, University of Toulouse, Open University, Fudan University, and Oxford University, and supported in part by Wellcome, assessed the pain thresholds of 1,963 Colombians in reaction to a variety of stimuli.
The SCN9A gene encodes a sodium channel, which is highly expressed in sensory neurons that detect signals from injured tissue. The D1908G variant of the gene was detected in around 20% of the chromosomes in this population, and approximately 30% of the chromosomes containing this variant also had the M932L and V991L variants.
The scientists discovered that the three variations were linked to a decreased pain threshold in response to skin pricking following prior mustard oil exposure, but not to heat or pressure. Furthermore, harboring all three variations was linked to higher pain sensitivity than holding only one.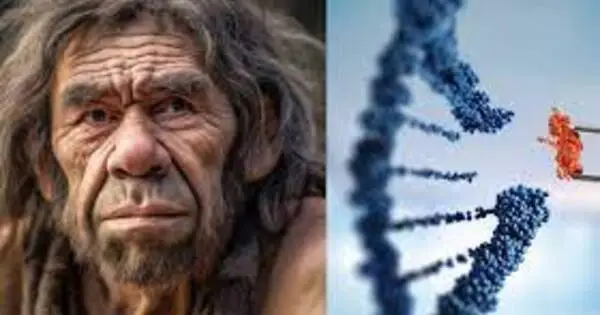 When they analyzed the genomic region including SCN9A using genetic data from 5,971 people from Brazil, Chile, Colombia, Mexico, and Peru, the authors found that the three Neanderthal variants were more common in populations with higher proportions of Native American ancestry, such as the Peruvian population, in which the average proportion of Native American ancestry was 66%.
The scientists speculate that Neanderthal variations may sensitize sensory neurons by changing the threshold at which a nerve impulse is generated. They hypothesize that the mutations may be more common in groups with a higher share of Native American ancestry as a result of random chance and population bottlenecks that occurred during the Americas' early settlement. Although acute pain can limit behavior and prevent future injury, scientists believe that more research is needed to understand whether having these variations and being more sensitive to pain was helpful during human evolution.
Previous research by co-corresponding author Dr Kaustubh Adhikari (UCL Genetics, Evolution & Environment and The Open University) has shown that humans also inherited some genetic material from Neanderthals affecting the shape of our noses.*
Dr. Adhikari went on to say, "In the last 15 years, since the Neanderthal genome was first sequenced, we have been learning more and more about what we have inherited from them as a result of interbreeding tens of thousands of years ago."
"Pain sensitivity is an important survival trait because it allows us to avoid painful situations that could cause us serious harm. Our findings imply that Neanderthals were more sensitive to some types of pain, but further research is needed to understand why, and whether these specific genetic variants were evolutionary advantageous."