A massive global network of researchers is collaborating to take the pulse of our planet's tropical forests. Leeds University An international network of researchers collaborates to monitor the health of tropical forests worldwide.
ForestPlots.net, coordinated by the University of Leeds, brings together over 2,500 scientists who have examined millions of trees to investigate the impact of climate change on forests and biodiversity.
A new study published in the journal Biological Conservation explains the network's origins and how the power of collaboration is transforming forest research in Africa, South America, and Asia. The paper, which includes 551 researchers, summarizes 25 years of research into the carbon, biodiversity, and dynamics of tropical forests.
A huge global network of researchers is working together to take the pulse of our global tropical forests.
Leeds School of Geography Professor Oliver Phillips stated "Our new paper describes how we use the ForestPlots.net technology developed at Leeds to connect students, botanists, foresters, and policymakers.
"This fuels a new model of collaborative research. This is assisting in the transformation of scientific understanding of how tropical forests function—and how they help to slow climate change.
"In this new synthesis, we outline how this collaboration was formed and trace the exciting potential of collaborative science that spans the world's tropical forests to include colleagues from all countries and backgrounds."
ForestPlots.net is a one-of-a-kind resource for measuring, monitoring, and understanding the world's forests, particularly tropical forests. It was founded in 2009 and has quickly expanded to track 5,138 plots in 59 countries, with a network of 2,512 people.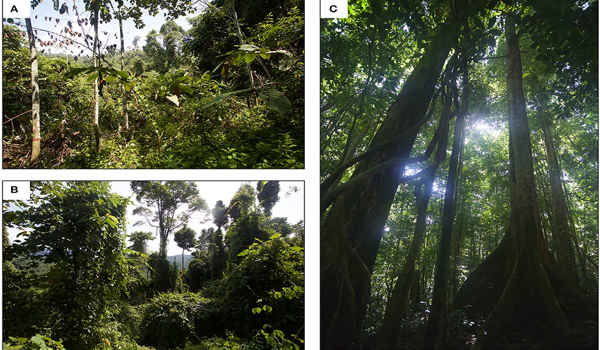 The collaboration, which is funded by the UK NERC and the Royal Society, aims to promote cooperation across countries and continents by allowing partners to access, analyze, and manage data from long-term plots.
According to Professor Phillips, their "core approach connects long-term, grassroots researchers to generate robust large-scale results." This global, diverse community is measuring thousands of forests in long-term plots, tree by tree.
"Our Social Research Network model of research seeks to support the key workers who make 21st-century big data science possible by connecting tropical researchers together and valuing the key role of the data originator in scientific discovery."
Many individual researchers and networks, including AfriTRON, ECOFOR, PPBio, RAINFOR, TROBIT, and T-FORCES, contribute data to ForestPlots.net. Working in an equitable manner, the network has demonstrated that long-term on-the-ground monitoring of forests is irreplaceable, resulting in scientific discoveries all over the world. ForestPlots.net researchers use large-scale analysis to discover where and why forest carbon and biodiversity respond to climate change, and how they help control it with a billion-ton annual carbon sink.
Taking the pulse of Earth's tropical forests using networks of highly distributed plots, a new research paper, offers a vision for more integrated and equitable monitoring of the planet's most valuable ecosystems. The collaborative paper is especially timely because it highlights the contribution Leeds and research partners have made to understanding carbon dynamics in tropical forests in advance of the global climate conference COP26, which will be held in Glasgow in November.