GE Renewable Energy, GE Research, and LM Wind Power will collaborate on a $6.7 million project with the Oakridge National Lab (ORNL) and the National Renewable Energy Lab (NREL) to develop an additive manufacturing method for producing high-performance turbine blades for the turbines' large rotors that can be physically tested and used. The proposed project will concentrate on the development of a low-cost thermoplastic skin and printed reinforcement. The project's emphasis on thermoplastics is noteworthy because this promising material has the potential to significantly improve the recycling of wind turbine blades.
The US Department of Energy recently chose three General Electric divisions to develop a revolutionary system for the design and production of 3D-printed wind turbine blades.
Rehauling the Wind Energy Industry
The public-private partnership project aims to improve commercial wind energy competitiveness by lowering manufacturing costs, increasing supply chain flexibility, and providing lighter-weight blades that can be shipped more efficiently. Project leaders also hope to shorten the design cycle time, allowing for wind farm optimization and cost reduction. GE has a significant history with the project's essential supplies and techniques, having debuted light composite blades for jet engines more than 20 years ago.
GE unveiled 12-inch 3D-printed turbine blades for its GE9X jet engines in 2019. Carbon fiber blades designed for Boeing's 777X jet effectively reduced overall engine weight while optimizing power. The 777X flew for the first time in 2020, with more than 300 parts made using 3D printing technology. With a front fan measuring more than 130 inches across, GE's GE9X is currently the world's largest commercial jet engine.
GE's aviation expertise has increasingly been applied in the wind energy industry over the years. In June 2020, GE's Renewable Energy division will collaborate with COBOD, a 3D printing construction company, and LafargeHolcim, a construction materials company, to create 3D-printed wind turbine towers. These towers have the potential to significantly increase global clean energy production while lowering costs.
The results of the new $6.7 million project could also be game changers in the development of larger-sized rotors for onshore and offshore turbines. According to the NREL, improvements in the production of blade parts could boost US manufacturing competitiveness. This can then lead to potential costs by avoiding logistical constraints with extremely optimized, massive blade models.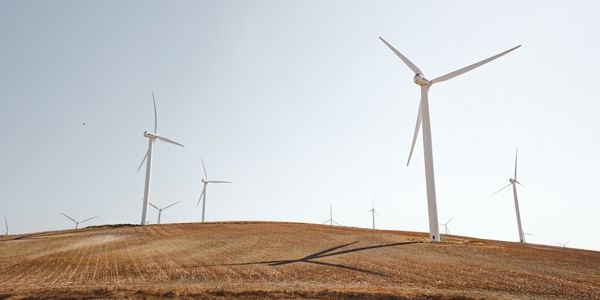 3D Printing Wind Turbine Blades
For some time, NREL and ORNL scientists have been researching large-scale 3D printing of wind turbine blades. Last year, the government organizations announced plans to develop "sandwich composite" models that will use cutting-edge technology and techniques to create lightweight, contour-optimized blade cores. The plan is to build structural cores capable of supporting a 13-meter demonstration blade 3D-printed at ORNL and a full-sized blade manufactured and tested at NREL.
Cutting Costs of 3D-Printed Turbines with Green Materials
Meanwhile, the University of Maine has received a $2.8 million government grant to develop a 3D printing process for creating large, recyclable wind turbine blade molds. Molds and tooling for these large blades can cost more than $10 million, and the molds' time to market, which can range from 16 to 20 months, can limit innovation. Carbon-reinforced thermoplastic material, which is commonly used in large-scale 3D printing projects, costs more than $11 per kilogram.
The university has announced plans to incorporate green materials derived from timber in order to reduce feedstock material costs to less than $4.40 per kilogram. In 2019, the university used the world's largest polymer 3D printer to supplement its wind blade testing facility, which is the second largest in the United States. According to university officials, the project could lead to greater industry sustainability by combining cutting-edge 3D printing technology and bio-based raw materials. Molds made from green materials, they said, could be ground up and repurposed, possibly in new molds. This is a far more sustainable approach than the ones currently in use.
The feedstock developed by the university project appears to have mechanical properties comparable to aluminum, but at a lower fabrication cost. In addition to the $2.8 million federal grant from the US Department of Energy, the university will collaborate with ORNL, which recently received a $4 million grant to develop technology that can better regulate mold surface temperatures. This is a critical aspect of mold production. ORNL's new technology could enable automated deposition of heating elements, reducing the time and cost associated with mold fabrication.