The Air Force Rapid Capabilities Office, in collaboration with the United States Space Force, plans to launch the seventh mission of the X-37B Orbital Test Vehicle from Kennedy Space Center in Florida on December 7, 2023.
The X-37B Mission 7 will fly for the first time on a SpaceX Falcon Heavy rocket, dubbed USSF-52, with a wide range of test and experimentation objectives. These studies include flying the reusable spaceplane in new orbital regimes, experimenting with future space domain awareness systems, and researching the radiation impacts on NASA-supplied components.
"We are excited to push the envelope of the reusable X-37B's capabilities by flying multiple cutting-edge experiments for the Department of the Air Force and its partners using the flight-proven service module and Falcon Heavy rocket," said Lt. Col. Joseph Fritschen, the X-37B Program Director.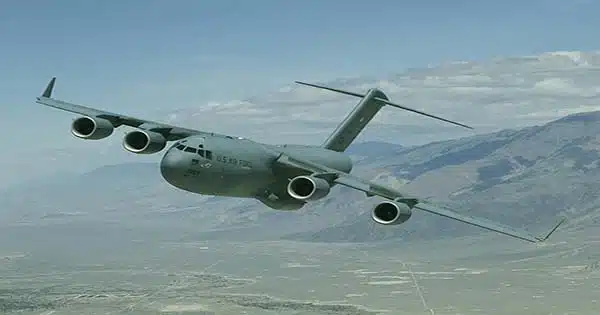 X-37B Mission 7, also known as OTV-7, will broaden the United States Space Force's understanding of the space environment by testing future space domain awareness systems. These tests are critical for assuring safe, stable, and secure space operations for all domain users.
General B. Chance Saltzman, Chief of Space Operations, called the trials "groundbreaking," adding, "The X37B continues to equip the United States with the knowledge to enhance current and future space operations." The X-37B Mission 7 exemplifies the USSF's dedication to innovation and defining the art of the possible in space."
Onboard, a NASA experiment will subject plant seeds to the severe radiation environment of long-duration spaceflight. The project, dubbed "Seeds-2," will build on the results of previous trials, paving the stage for future crewed space trips.
Previously, X-37B Mission 6 was the first to introduce a service module, which expanded the spacecraft's capabilities and allowed it to hold more experiments than any prior mission. The spacecraft carried two NASA experiments to study the effects of radiation and other space effects on a materials sample plate and seeds used to grow food, as well as the Naval Research Laboratory's Photovoltaic Radio-frequency Antenna Module experiment, which converted solar power into radio frequency microwave energy. FalconSat-8, a tiny satellite constructed by the United States Air Force Academy and financed by the Air Force Research Laboratory, was also launched on the X-37B Mission 6.
William D. Bailey, Director of the DAF RCO, praised the collaborative relationship with the industry, saying, "The X-37B government and Boeing teams have worked together to produce a more responsive, flexible, and adaptive experimentation platform." The work they've done to streamline operations and adapt to changing technology will help our country learn a lot about operating in and returning from space."