VERA, which stands for VLBI Exploration of Radio Astrometry, is a Japanese radio astronomy research. It is intended to do high-precision astrometry, which includes precisely measuring the locations and movements of celestial objects. While VERA's primary goal is to investigate the Milky Way and surrounding galaxies, it's possible that new black hole discoveries have come from this project or others in the field of astronomy and astrophysics.
Astronomers exploited the cutting-edge capabilities of VERA, a Japanese network of radio telescopes, to find out how fast expanding 'young' supermassive black holes form, mature, and possibly evolve into more powerful quasars.
A multinational team of astronomers used the cutting-edge capacity of VERA, a Japanese network of radio telescopes maintained by NAOJ, to elucidate how quickly developing "young" supermassive black holes form, grow, and possibly evolve into more powerful quasars.
Supermassive black holes undergo a growth process similar to that of humans. The black holes we observed have characteristics comparable to a food enthusiast, akin to young boys and girls who have a strong craving for rice.

Mieko Takamura
It is currently widely assumed that nearly every active galaxy contains a supermassive black hole with masses ranging from millions to billions of times that of the Sun at its core. The growth history of these black holes, however, remains a mystery.
A multinational team led by Mieko Takamura, a Ph.D. student at the University of Tokyo, focused on a subtype of active galaxies known as Narrow-line Seyfert 1 (NLS1) galaxies. These galaxies are thought to contain relatively small but fast-expanding huge black holes, providing a potential opportunity to study these cosmic monsters at an early stage of evolution.
To acquire a better picture of the black holes' immediate surrounds, the researchers used VERA, a radio telescope network with vision 100,000 times stronger than the human eye, to observe the cores of six neighboring active NLS1 galaxies. The researchers used VERA's newly improved ultra-wideband recording capacity in particular, allowing them to detect faint "polarized" radio waves flowing from the cores of these galaxies with unprecedented precision.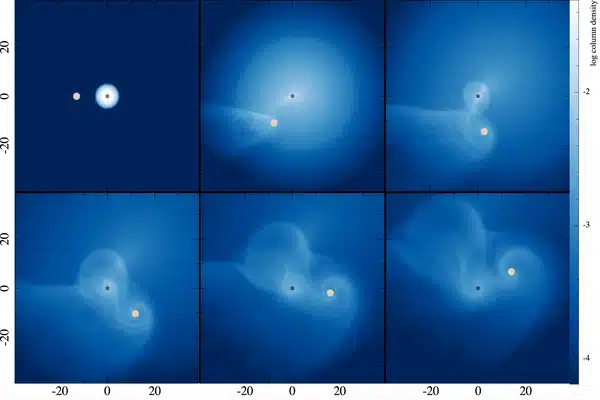 Polarization has been observed in a fraction of radio waves radiated near supermassive black holes. The plane of polarization gradually rotates as this polarized radiation propagates through the magnetized gas around the black hole, generating a process known as Faraday rotation.
The rotational extent (at a given wavelength) is proportional to the density of the gas and the strength of the magnetic field within the propagating medium. As a result, polarization and Faraday rotation provide useful information about the local surroundings surrounding a core black hole.
The new data, combined with the sharpest-ever image of these galaxies' cores, have revealed much more Faraday rotation compared to measurements acquired towards older, more massive, well-developed black holes. This suggests that there is a lot of gas in these galaxies' nuclear regions, which helps the center black holes grow quickly.
"Supermassive black holes undergo a growth process similar to that of humans," Takamura said. "The black holes we observed have characteristics comparable to a food enthusiast, akin to young boys and girls who have a strong craving for rice."