One of the largest creatures to have ever walked the Earth is about to make its appearance in the prestigious corridors of London's Natural History Museum.
Since its 2010 finding in Argentina, Patagotitan mayorum, a dinosaur behemoth and member of the titanosaur clade, is making its first trip to Europe. Its skeleton, which is over five meters (16 feet) tall and over two and a half metric tons in weight, will give viewers an indication of what this gentle giant would have looked like if it had lived on Earth around 100 million years ago. This gentle giant could have weighed up to 57 metric tons and extended over 120 feet.
According to Sinead Marron, exhibition and interpretation manager at the museum, a team of specialists is putting the final touches on the star exhibit, which landed in the UK in January and has been rebuilt in a room with a particularly reinforced floor.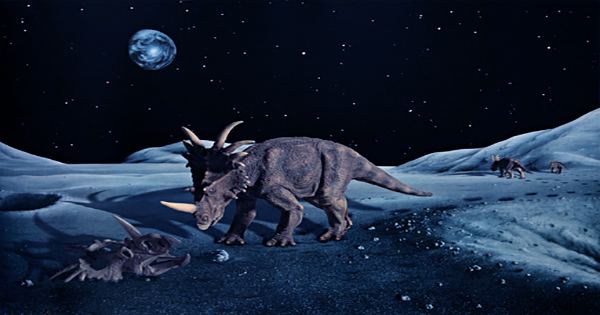 Real relics, including a 2.4-meter-long (8-foot) tibia weighing around half a metric ton, are displayed alongside the skeleton, which is a cast.
"The exhibition has been in the works for a few years now," Marron explained, saying that it was thwarted by the Covid pandemic. "We're overjoyed to finally bring Patagotitan to the UK."
Bring up the bodies: The discovery of Patagotitan Mayorum revolutionized the field of paleontology. The enormous herbivore may have been the biggest land mammal ever. It was longer than a blue whale and more than nine times as heavy as an African elephant.
The first Patagotitan skeletal remains were found in 2010, and more thorough excavations in 2013 turned up more than 180 bones from seven partial bodies. Evidence indicates that floodwaters drowned the dinosaurs.
The relics were 3-D scanned and used as the foundation for a nearly 300-bone skeleton made by Argentina's Museo Paleontológico Egidio Feruglio (MEF). The cast is made up of a fiberglass and polyester resin shell that is filled with expanding foam and exhibited on a steel structure.
"The replica is a composite – it includes bones from at least six different people found at the site," Marron revealed. "For the bones that were not discovered, the MEF specialist team filled in the gaps with information from closely related dinosaurs."
Replicas of Patagotitan mayorum resides in the American Museum of Natural History in New York and the Field Museum of Natural History in Chicago, but the dinosaur hadn't been exhibited in Europe before the Natural History Museum took a loan of the MEF's cast.
Packing up in Patagonia: Transporting the dinosaur from Argentina was the responsibility of a specialized division of the freight firm IAG Cargo.
According to CEO David Shepherd, the department has shipped terracotta troops, Egyptian mummies, and Assyrian artifacts to the UK, and because of their worth and fragility, employees and clients must pass stringent vetting procedures to guarantee the safety of the cargo. "Cargo is stored in cutting-edge vaults that are continuously supervised using CCTV and active human surveillance," he claimed.
More than 40 carefully constructed containers held the cast and fossils. These were loaded into the cargo holds of two British Airways Boeing 787 Dreamliners and flown 7,000 miles from Ezeiza Airport in Buenos Aires to London Heathrow before being transported to the museum.
Since the fossils are bulkier than the copies, it is more difficult to store, transport, and show them than it is to do so for the models, according to Marron. Genuine fossils are also incredibly valuable for scholarly study.
Every bone needed temporary export permission for paleontological heritage for this transfer, Shepherd said. "This is very much like a passport and contains information like the name and code of the collection, its weight, size, and a photo, as well as insurance and a document that looks like a visa and allows it to leave the country for a set period of time."
He added that passing through security and immigration took four days.
Assembly took place out of sight in the Waterhouse Gallery of the museum. To make sure that we could actually get the exhibits into our Victorian, grade II listed house, there was a lot of measurement-checking, according to Marron.
Huge throngs are anticipated at the formal unveiling on Friday, March 31, which is scheduled to fall on the first day of the UK school break.
"We hope that visitors will be struck by the titanosaur's sheer size." "It's an incredible experience to stand beneath it, dwarfed by this enormous creature," Marron said.
But, with the new addition, has the museum taken Dippy's emotions into account? The beloved diplodocus skeleton, which was a fixture at the museum until 2015 and is presently on tour in the UK, is not in London to protect its turf.
The two dinosaurs will not agree, but "we're pretty sure Dippy is excited that a big cousin has come to visit," Marron said.