When Sprout Social went public, it seemed like a coming-of-age celebration for the Chicago startup ecosystem, which has long had a leadership position in the greater Midwest market. The firm would go on to become a blockbuster IPO success, with shares priced at $17 per share in the last days of 2019 and now worth more than $123 per share.
Sprout has built a $6.6 billion firm that has mostly escaped the regular Silicon Valley news mill. Its success, however, is not unique. Sprout's initial public offering was more analogous to the first shot of a starting pistol. Capital spent in the Midwest has essentially quadrupled since 2019, according to statistics provided by a Midwest venture capital firm, from roughly $10 billion in the 12-month periods ending June 2019 and 2020 to $20 billion in the year ending June 2021.
Other major successes have emerged more recently, such as Duolingo's IPO this year, which took the Pittsburgh-based edtech business public at a price just shy of $7 billion.
This year has been particularly fruitful for Midwest start-ups. A few data points reveal the patterns. Denver-based firms have garnered nearly $3.1 billion in total venture financing, according to CB Insights statistics through Q3 of this year. That sum was $2.7 billion for the entire year of 2020, and we still have a quarter of data missing from this year's total.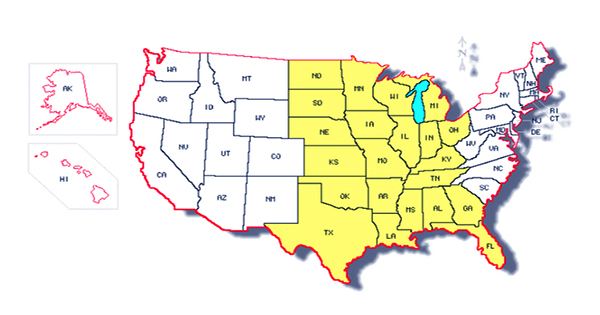 According to CB Insights, Chicago raised $4.9 billion through Q3 2021, compared to $3.1 billion raised in all of 2020. Midwest towns are shattering their 2020 venture capital totals, which are already at or near record highs in several cases.
In 2021, the Exchange visited the Midwest on a few occasions, noting specific venture capital and startup outcomes as they came in. Today, though, given how good the year is shaping up in general, we wanted to further our understanding of not just what's fueling the surge in Midwest startup investment, but also what impact the influx of cash is having on the region's entrepreneurs.
We asked a number of local company CEOs (from Beam Dental, Azumo, NanoGraf, Total Expert, and Oculii) and Midwest-focused venture financier Mike Asem questions on how the pandemic has shifted the domestic startup talent market, among other things. Consequently, the image paints a picture that suggests the region's recent ability in getting money to invest in local start-ups may be set to continue.
Thus, for the Midwest, which has traditionally been a relatively underserved region in terms of startup activity, the future might be one of maintaining current levels of performance. If that happens, the Midwest will no longer be a destination to fly over, but rather a destination to zoom. However, as we will see, not every benefit comes without a price, and what allows the Midwest to score more points can be a double-edged sword at times.
Keeping with the double-edged premise, it has become a well-worn myth that investing through Zoom has shifted where many venture capitalists put their money. That is excellent news for Indian companies, as well as those in the Midwest of the United States, because investors who have not previously invested in those locations may be more willing to do so today.
Similarly, the talent market is changing. The global fight for talent has become just that: global, thanks to Zoom and comparable technologies that allow for more remote recruiting.
The national talent market has "changed a lot since COVID, as more coastal companies have started to compete for top Midwestern talent for the first time with remote positions," according to Alex Frommeyer, co-founder and CEO of Beam Dental (more than $168 million raised, according to Crunchbase, with headquarters in Columbus, Ohio). After stating that he relocated his company to Columbus in order to gain "access to a specific profile of talent, namely the mix of insurance and tech talent," Frommeyer went on to say that the city has "gotten more competitive" in terms of talent, claiming that "arguably the startup scene is growing even faster than the city."