Not one, but three missions arrived on Mars last year. The United Nations Postal Administration has released a set of stamps commemorating this historic year in planetary exploration (UNPA). "Mars has piqued people's interest for generations. Three expeditions arrived on and around the 'Red Planet' in 2021, making it a momentous year for exploration. In a news statement, the UNPA remarked, "This stamp series honors their pioneering efforts."
The many missions are commemorated in the several currencies where the postal administration functions, whether in New York, Geneva, or Vienna, on the six stamps and three souvenir sheets available here. In the United States, NASA's Perseverance mission, which has just completed its research goal, is shown on the $1.30 stamp with a selfie of the rover, while Ingenuity, the first propelled vehicle to fly on another world, is featured on the $1.30 souvenir edition. The Proctor crater is depicted on the smaller denomination of $0.58, as observed by NASA's Mars Reconnaissance Orbiter HiRISE camera.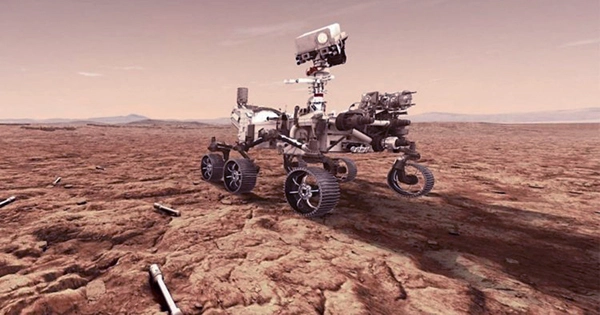 The Hope probe is the first-ever Mars mission for the United Arab Emirates, according to the Swiss version. Hope was launched into Martian orbit in February 2021 and has since made several amazing discoveries, including photographing never-before-seen auroras on Mars. The CHF 1, 50 stamp depicts the orbiter being built, while the CHF 1, 10 issue depicts Hope's entire view of Mars. An artist's impression of Hope in space appears on the CHF 2, 00 souvenir stamp.
For euros, Tianwen-1, China's first voyage to Mars, gets center stage. The Zhurong rover's iconic selfie on Mars is featured on the €1, 00 stamp, while the €1, 80 souvenir version depicts the rover's landing platform. The €0, 85 stamp features a lovely depiction of the Tianwen-1 mission's pre-selected landing spot. To withstand the severe winter conditions on Mars, the Zhurong rover is presently hibernating.
"As humanity moves closer to Mars, it's critical that governments work together to promote international cooperation, peaceful space exploration, and the application of space science and technology for long-term economic and social development." The United Nations Office for Outer Space Affairs (UNOOSA) has been working to promote these goals since 1958, according to the UNPA.