The Expedition 69 crew split up on Wednesday, with four astronauts taking a break and three cosmonauts working on cargo transfers and lab maintenance. The astronauts did have some time to prepare for spacewalk safety and the arrival of four private astronauts to the International Space Station.
On Friday, NASA Flight Engineers Stephen Bowen and Woody Hoburg donned virtual reality goggles and practiced manipulating jet packs linked to Extravehicular Mobility Units, or spacesuits. The jetpacks, also known as SAFERs (Simplified Aid for EVA Rescue), would allow an astronaut to maneuver back to the station if they went detached during a spacewalk.
The two also went through the Enhanced Caution and Warning System, which keeps track of the oxygen, water, and battery levels in the spacesuit.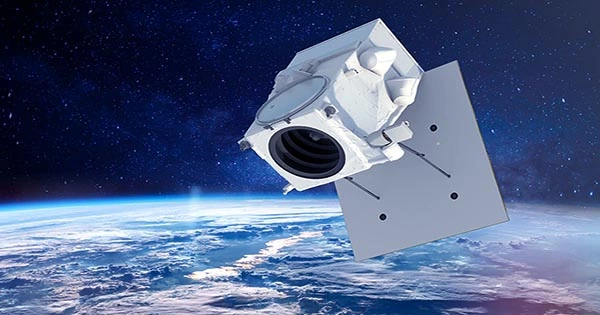 Sultan Alneyadi, an astronaut from the UAE (United Arab Emirates), took the day off on Friday before reviewing and practicing on a computer for the approach and docking of Axiom Mission-2 (Ax-2) in the afternoon. Additionally, he installed computers in the Destiny laboratory module and the seven-window cupola to facilitate the surveillance of the Ax-2 mission's arrival on board the SpaceX Dragon Freedom crew carrier.
The Freedom spacecraft is slated to launch the four Ax-2 private astronauts from the Kennedy Space Center at 5:37 p.m. on Sunday and dock with the Harmony module's space-facing port at 9:24 a.m. on Monday. Pilot John Shoffner, Mission Specialists Rayyanah Barnawi, and Ali Alqarni will go with the Ax-2 Commander Peggy Whitson to the station for a few days of research, outreach, and commercial activities before returning to Earth.
NASA Flight Engineer Frank Rubio took Friday off in preparation for the arrival of the Ax-2 crew next week and used the time to work out on the advanced resistive training device and the exercise cycle. In between spacewalk safety training, installing extra sleeping units for the Ax-2 crew, and repairing combustion research apparatus, Bowen and Hoburg got a couple of hours off.
Commander Sergey Prokopyev continued cargo transfers from the ISS Progress 83 (83P) resupply ship docked to the Zvezda service module, assisted by Flight Engineer Andrey Fedyaev. The rest of the day was spent splitting up Roscosmos lab maintenance activities. Dmitri Petelin, Flight Engineer, spent the day setting video and electrical equipment before examining windows on the Nauka research module.
After the 83P ignited its engines for six minutes on Thursday, the space station is now circling slightly higher. The orbital re-boost lifts the station to the proper altitude for the ISS Progress 84 resupply mission's approaching arrival.