In Washington As early as Feb. 9, SpaceX will conduct a static-fire test of every one of the 33 engines of its Starship launcher, a test that would enable the business to attempt an orbital launch a month later.
The upcoming test, the last significant technical accomplishment before the vehicle's first orbital launch attempt, was announced by Gwynne Shotwell, president, and chief operating officer of SpaceX, on February 8 at the Federal Aviation Administration Commercial Space Transportation Conference in this city.
The big day for SpaceX is tomorrow. For Starship, we're planning to try a 33-engine static fire booster test, she stated. It's actually the last ground test we can conduct before we light them up and take off.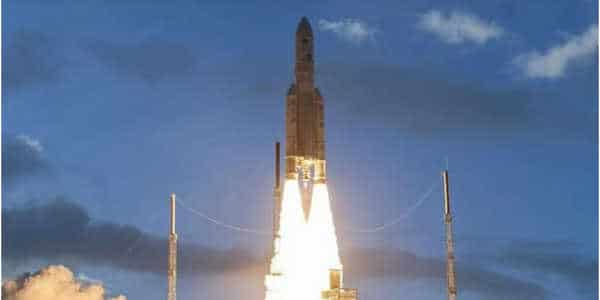 For some time, the business had been dropping hints that the test was coming up. The test might happen the next week, according to Bill Gerstenmaier, vice president of SpaceX for build and flight reliability, who cautioned, "We still have a lot of work in front of us to get there and it's not simple."
She claimed that a successful test may prepare the business for that upcoming effort at an orbital launch. "That initial flight test will be quite exciting. Within the next month or so, it will occur.
The 33 Raptor engines in the Super Heavy booster will be fired for the first time during the static-fire test. In a booster, 14 engines have ever ignited simultaneously, which caused minor pad damage.
After her speech, Shotwell told reporters that she thought the company's modifications would protect the pads against the impending, more intense test. She remarked, "I don't anticipate the pad to experience the same challenges we did during the 14-engine static fire." "We've worked on the pad a little." She said nothing more about the adjustments.
An FAA launch license that is currently pending is necessary for an orbital flight test, and part of that license's requirements include putting at least some of the FAA's recommended mitigations for Starship flights from SpaceX's Boca Chica, Texas, test site into practice.
Regarding the environmental study, she stated, "We've been working on all the mitigations since we got it," including collaborating with state and federal agencies. Regarding the license, "I believe we'll be prepared to fly as soon as we acquire the license."
From launching a second generation of its Starlink constellation to putting NASA astronauts on the moon as part of the organization's Artemis lunar exploration program, Starship is crucial to SpaceX's long-term objectives. Shotwell stressed this in her presentation and added that it is also made for a very high production and flight rate.
She stated, "We have Starship be as similar to airplane operations as we possibly can get it. We want to discuss the dozens, if not hundreds, of launches that occur every day.
As the business gears up to build a lunar lander version of Starship for NASA's Artemis 3 mission, which is presently planned for as soon as 2025, she said she expects Starship to fly at least 100 times before it transports passengers for the first time.
She described the 100-flight milestone as a "wonderful aim" in a later interview with reporters, but she said it wasn't necessary. "I'd love to perform hundreds of times. I believe it would be a wonderful objective, and it's very likely that we might achieve it," she remarked.
She mentioned that the corporation wants to launch 100 Falcons this year. "I'd want to be able to perform 100 flights of Starship next year if we can do 100 flights of Falcon this year. We probably won't fly the Starship 100 times in the upcoming year, but we might in 2025.
She stated that SpaceX first needs to launch Starship into orbit as quickly as possible. We'll do a test flight, she added, and use the experience to inform future test flights. The main objective is to avoid blowing up the launch pad. That is achievement.