Bolt, the Estonian mobility tech startup that just raised a large amount of funding, plans to onboard an additional 200,000 drivers in Africa this year as it expands to other cities within its existing markets and meets the growing demand for e-hailing services across the continent. Paddy Partridge, Bolt's Africa regional director, told TechCrunch that the ride-hailing company has seen a surge in on-demand transportation services, and that current drivers are not enough to fulfill this demand, especially in Ghana and Nigeria, where "there's a real lack of cars."
Bolt presently employs over 700,000 drivers in seven African nations, serving around 40 million riders. "One of our current growth hurdles is that, on the ride-hailing side, demand for our services is growing faster than we can onboard drivers, particularly in West and Southern Africa." "We're just not able to keep up with that expansion because drivers can't get vehicles at a reasonable price," Partridge explained.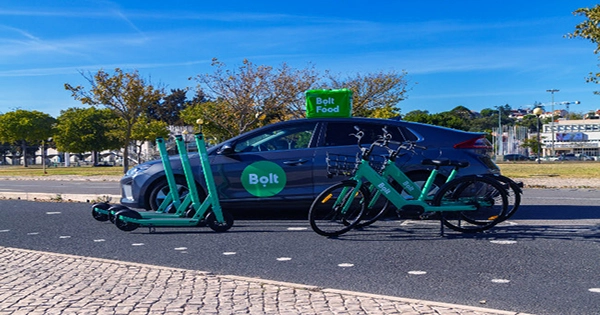 "We have to discover ways to actually attract as many drivers as possible… such making their earning potential as strong as possible so that we can bring people (drivers) onto our platform…to tackle this issue around access to automobiles," says the company. Bolt already has vehicle-financing relationships with banks in areas including Kenya, Nigeria, and South Africa, according to Partridge, and it plans to develop new ones and expand existing ones to serve more markets and drivers.
According to Partridge, the shortfall is due to supply-chain issues caused by the COVID pandemic, which has resulted in a rise in vehicle costs. In addition, severe inflation in some countries, such as Nigeria, has weakened people's purchasing power. Partnerships, on the other hand, expected to fill the funding shortfall. Bolt collaborated with Metro Africa Xpress (MAX), a Nigerian mobility-tech startup, in November of last year to offer lease-to-own finance to its drivers. The cooperation with MAX will offer funding for 10,000 energy-efficient vehicles (both electric and gas-powered), providing much-needed assistance to leased vehicle drivers and taxi drivers. The cab operator hinted that similar deals will explored in other markets where MAX can deliver to its drivers.
Bolt has a similar deal with FlexClub, a car subscriptions marketplace in South Africa, that allows drivers to enter into the taxi sector via a lease-to-own financing strategy. FlexClub collaborated with Untapped Global (a smart asset finance institution) in October of last year to provide credit for 2,000 electric vehicles (half of which are motorbikes) to on-demand employees in Mexico and South Africa who use platforms like Bolt and Uber. The company's long-term goal of growing the number of clean energy vehicles onboarded on its platform as part of its contribution to reducing carbon emissions from gasoline and diesel consumption furthered by these recent collaborations with EV retailers. Bolt intends to sign more agreements with EV dealers in Africa.