General Motors have joined a bevy of other big automakers in backing Chinese autonomous driving company Momenta, including Toyota, Chinese state-backed SAIC Motor, and Mercedes-Benz AG.
GM, the world's largest carmaker by sales, announced Tuesday that it will invest $300 million in Momenta to speed up the development of autonomous vehicle technology for future GM vehicles in China. The investment, according to Julian Blissett, executive vice president of GM and head of GM China will enable manufacturers to provide, "solutions tailored for [GM's] consumers in China."
Momenta announced the news less than six months after closing a nearly $500 million fundraising round that included SAIC, Toyota, Mercedes-Benz AG, and Bosch. "Mega-fundraising has become prevalent in the capital-intensive autonomous vehicle world," writes TechCrunch's Rita Liao. However, the business appears to be getting closer to commercialisation, as it plans to mass-produce automobiles with its software by the end of this year.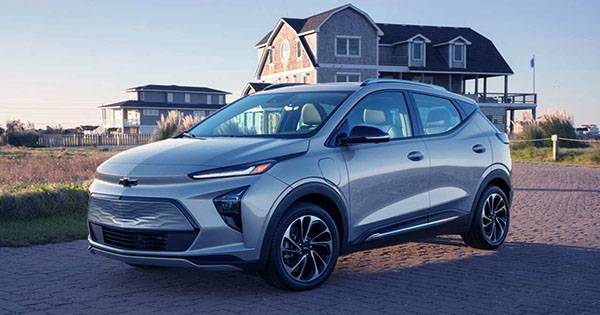 This is GM's latest bold investment in next-gen technologies, following its announcement in June that it has set aside $35 billion for electric and autonomous vehicle ventures through 2025. GM's interest in autonomous technology is best known in the United States through its self-driving subsidiary, Cruise, which recently received a $5 billion credit line from the automaker's financial arm. However, as it attempts to create a strong footing in the world's largest EV market, GM has formed a number of significant alliances in China.
SAIC-GM-Wuling, a joint venture between GM, SAIC, and Wuling Motors, manufactures the country's best-selling electric vehicle, a compact city car named the Wuling Mini EV. SAIC-GM-Wuling also produces the popular Baojun brand. Chinese city governments, according to Chinese AV company leaders at TC Mobility in June, have taken a notably proactive posture toward autonomous driving.
During the event, Huan Sun, Momenta's Europe general manager, remarked, "In China, each local government is incentivized to truly act like entrepreneurs like us." "They are quite forward-thinking in terms of growing the local economy… We believe that autonomous driving technology has the potential to significantly improve and modernize the economic structure of [local governments]."