If the mission is successful, China will become only the fourth country after Russia, the United States, and China to execute a controlled landing on the lunar surface.
The newest Chandrayaan ("Mooncraft") attempt comes four years after a prior attempt failed, with ground personnel losing communication seconds before landing.
This time, there is hope that the Indian Space Research Organisation (ISRO) will succeed as it plans a future manned lunar trip.
"We're confident this one will be successful, bringing pride and recognition to everyone who has worked on it," Anil G. Verma of Godrej & Boyce, ISRO's main engine and component supplier, told AFP.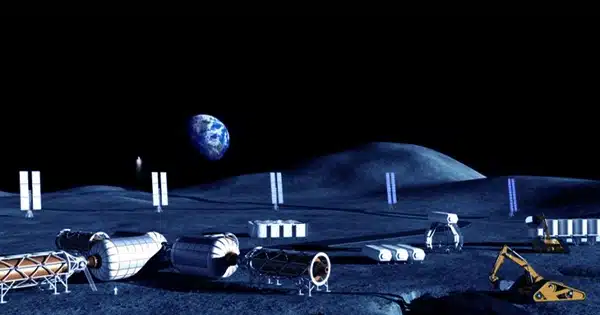 According to media estimates, the 14-day mission will cost $74.6 million and will attempt to successfully land a rover on the lunar surface.
The launch, slated for 2:35 p.m. local time (0905 GMT) from the Satish Dhawan Space Centre north of Chennai, is likely to draw a large crowd.
"I am very happy and hopeful," K. Sivan, India's ISRO chief during the country's previous lunar landing effort, told AFP.
Expanding the Space Program
Since sending a spacecraft to orbit the moon in 2008, India's space program has increased significantly in size and momentum.
It was the first Asian country to launch a satellite into orbit around Mars in 2014, and three years later, the ISRO launched 104 satellites in a single mission.
By next year, the ISRO's Gaganyaan ("Skycraft") program plans to send a three-day manned trip into Earth's orbit.
India is also working to increase its 2% share of the global commercial space industry by launching private payloads into orbit at a fraction of the cost of competitors.
According to experts, India can keep prices low by duplicating and adapting current space technology, as well as by employing a large number of highly trained engineers who earn a fraction of what their overseas colleagues do.
'Best is yet to come
Chandrayaan-2, its latest effort at a lunar landing in 2019, cost $140 million, about twice the price of Friday's launch but far less than comparable attempts by other countries.
The mission, which coincided with the 50th anniversary of Neil Armstrong's first moonwalk, ended in failure when the lander failed to communicate with the spacecraft just 2.1 kilometers (1.3 miles) from touchdown.
Prime Minister Narendra Modi, who was present at mission control in Bangalore, consoled the scientists and hugged ISRO chief, saying India was still "proud" of their efforts.
"In our glorious history spanning thousands of years, we have faced moments that may have slowed us, but they have never crushed our spirit," he stated at the time.
"We've recovered again," he continued. "The best is yet to come in terms of our space program."