Migraine headaches are a common ailment among children. It is a genetic condition with a multifactorial inheritance pattern: in more than 90% of instances, when both parents of a child are interviewed, at least one of them has a history of migraine. Migraine affects 10% of children aged 5-15 years, and it is also responsible for 75% of headaches in young children referred for neurological evaluation.
The pain and symptoms that accompany migraine attacks can be distressing for children and teenagers with migraine, resulting in lost school days, absence from social or sporting events, and disruptions in household activities. The American Academy of Neurology (AAN) and the American Headache Society have now published two guidelines that include suggestions for avoiding and treating migraine in children and adolescents.
The guidelines were published online in Neurology®, the AAN's medical publication, and have been endorsed by the American Academy of Pediatrics, the Child Neurology Society, and the American Headache Society. The guidelines are an update to the 2004 AAN guideline on migraine medication management in children and adolescents.
Migraine is a common neurologic illness characterized by recurrent episodes of moderate to severe headaches and associated symptoms such as nausea, vomiting, and sensitivity to light and sound. The guidelines focused on two areas: acute treatments to stop or minimize pain and other symptoms during an attack, and treatments to prevent or reduce the frequency of migraine attacks, as well as treatments to reduce the disease's impact on school, home, and social functioning.
We reviewed all of the available evidence, and the good news is that there are evidence-based treatments for children and teens that are effective for treating migraine attacks when they occur.

Maryam Oskoui
"We reviewed all of the available evidence, and the good news is that there are evidence-based treatments for children and teens that are effective for treating migraine attacks when they occur," said guideline lead author Maryam Oskoui, MD, MSc, of McGill University in Montreal, Canada, and a Fellow of the American Academy of Neurology. "However, when used in children, most drugs targeted to prevent repeated migraine attacks are only as effective as placebo, and there is little evidence to guide treatment of related symptoms such as nausea and light sensitivity. It should be mentioned that these drugs, as well as the placebo, were beneficial in more than half of the patients."
The guidelines indicate that children and adolescents undergo a complete history and physical examination, including a neurological evaluation, which may require the services of a neurologist or headache medicine specialist. The guidelines also recommend that children and teenagers, along with their parents, be educated about migraine, including the potential identification of migraine-related factors such as a lack of physical activity, being overweight, excessive caffeine consumption, poor sleep habits, and dehydration.
Furthermore, migraine can occur in conjunction with mental problems such as depression and anxiety, which can increase the impairment and postpone recovery. Many of these concerns can be addressed by developing healthy lifestyle habits such as healthy food, regular exercise, appropriate hydration, and obtaining enough regular sleep.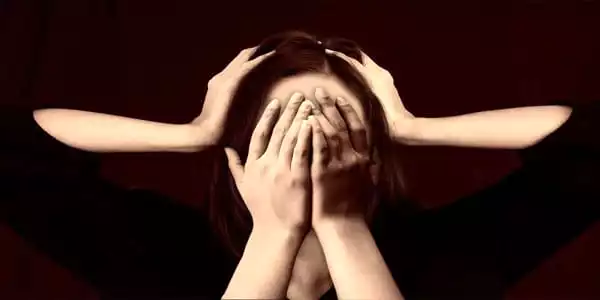 Doctors should address the risks and advantages of preventive medicine as well as proper acute care. The combination of cognitive behavioral therapy (CBT) and amitriptyline was found to be more effective than amitriptyline alone in lowering migraine attack frequency and disability; nevertheless, it is crucial to remember that amitriptyline may raise the risk of suicidal thoughts and actions.
CBT empowers children and teens to offset the impacts of migraine by combining coping skills, positive thinking tactics, adherence management, barrier reduction, and biofeedback-assisted relaxation, which is computer-aided feedback of relaxation techniques.
"The benefit of CBT alone or in combination with other treatments in migraine prevention justifies further study," Oskoui said.
According to the standards, attacks should be treated as soon as the child or adolescent becomes aware of them. During an attack, medications such as ibuprofen, triptans, and sumatriptan/naproxen combinations can help reduce discomfort.
Botulinum toxin was also mentioned in the guidelines as a therapy for migraine prophylaxis. While the medication is useful in preventing migraines in adults, it has not been proved to be as effective in children and teenagers.
Finally, the guidelines did not address some of the most recent treatments for migraine in children and teens, such as calcitonin gene-related peptide (CGRP) antibodies, other similar drugs, and devices, because while research has shown that these treatments may work well for preventing migraine in adults, research on these treatments in children and teens is just getting started.
Migraine is underdiagnosed in both the juvenile and adult populations. The diagnosis of migraine is made only on the basis of history and a thorough physical examination, with no laboratory or imaging results to back it up.