The efficiency helicopter dropped on the surface of Mars by a perseverance rover. NASA's Jet Propulsion Lab announced on Twitter that Mars had successfully touched the Martian surface on Saturday, CNET reported.
This marks the end of a nearly one-week deployment process – 293 million miles, and the Perseverance Rover's belly said to have traveled from Earth to Mars for about seven months. The tweet included a great shot of the four-legged curiosity of the rocky landscape where it will land later this month: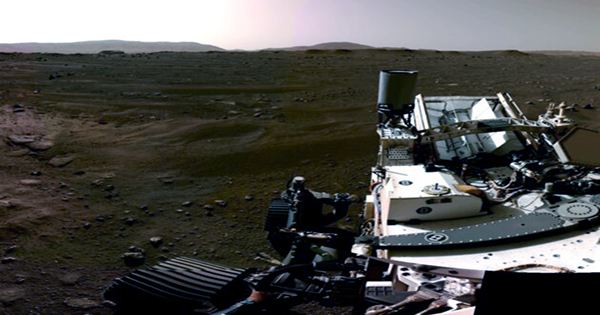 Now the skill has to spend the first night "alone" on Mars. Until it was dropped, the helicopter relied on the Perseverance Rover to keep its battery charged and used the rover's thermostat-controlled heater to keep it warm, NASA said.
Now that it is disconnected, it has to fight Martian nights that can be as cool as -130 degrees Fahrenheit. Fortunately, the solar panel has its own heater to maintain its warmth to charge its battery – but it will still become a nerve-working waiting game for NASA engineers. Bob Balaram, chief engineer of the helicopter project at JPL on Tuesday, said, "The skill team will wait to hear from the helicopter the next day.
If all goes well (sticks to the wood), the expert team will check the helicopter's temperature and battery performance for the next few days. After that, it will start the process of initial flight. "If it all looks good, it includes the next steps: unlocking the rotor blades, and checking all the motors and sensors," Balaram said in a status update.
The flight is scheduled for April 11, according to a tweet from JPL. As for all matters relating to space, however, it may change at any moment. When this happens, it will mark the first controlled aircraft through the air space of another planet. As Futurism readers, we invite you to join our parent company's Forum Singularity Global Community to discuss future science and technology with like-minded people around the world.