Recently, it seems as though astounding scientific news has been breaking every other day, all of which has blown our tiny little brains.
A huge hole was discovered in the sun, a terrifying black hole pointed directly at us, and a landmass that had been absent for 375 years was finally uncovered.
People are only now beginning to understand that the Earth's surface conceals a sizable ocean.
Water is held inside mantle rock in a sponge-like state, which isn't a liquid, solid, or gas, but rather a fourth state, according to earlier research.
The results were released in a scientific article named 'Dehydration melting at the top of the lower mantle' in 2014.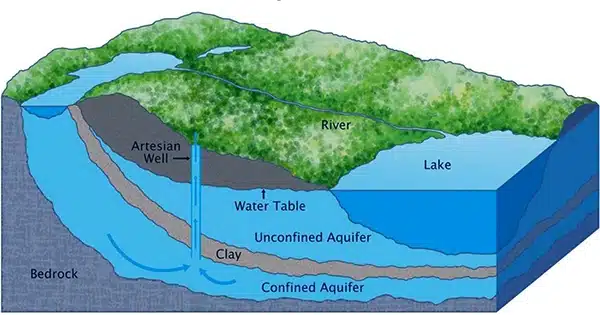 Geophysicist Steve Jacobsen once said, "The ringwoodite is like a sponge, soaking up water. There is something very special about the crystal structure of ringwoodite that allows it to attract hydrogen and trap water."
According to Jacobsen, who was a member of the research team that made the finding, "This mineral can contain a lot of water under conditions of the deep mantle."
The vast quantity of liquid water on the surface of our habitable world, he continued, may ultimately be supported by proof for a whole-Earth water cycle. For many years, scientists have been searching for this lost deep water.
Scientists made the discovery after researching earthquakes and learning that seismometers were gathering up shockwaves beneath the Earth's surface.
They were able to deduce from this that the water was contained in the rock known as ringwoodite.
If the rock contained just 1 percent water, it would mean that there is three times more water under the surface of the Earth than there is in the oceans on the surface.