A pregnant tortoise had its own tricky position a few years prior to the epic Mount Vesuvius explosion. The bones of a pregnant tortoise that was squashed beneath a house at some time after an earthquake that rocked the Roman city in 62 CE but before the catastrophic volcanic eruption in 79 CE have been found among the ruins of Pompeii. A team from the Free University of Berlin, the University of Napoli L'Orientale, the University of Oxford, and the Pompeii Archeological Site made the remarkable find while excavating Pompeii's Stabian baths, a collection of heated pools and spas.
The tiny tortoise, which is thought to have reached the deserted area to look for shelter during her pregnancy, perished during the restoration of the structures that took place between the earthquake and the eruption, according to dating of the archeological strata. Sadly, their strategy wasn't very successful. Archaeologists found the broken bones of an extremely tiny tortoise at a time immediately before the eruption in 79 CE in the quake-damaged structure's ruins.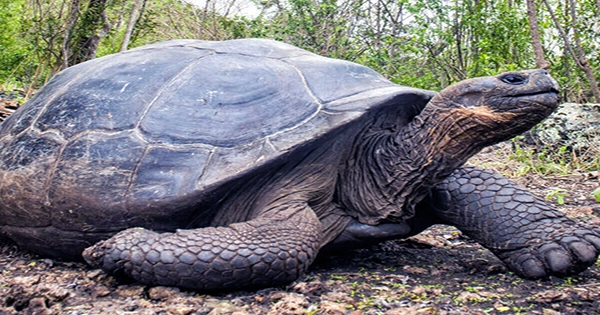 The expansion of the baths is a testament to the great confidence with which Pompeii started again after the earthquake, only to be crushed in a single day in 79 CE, said Gabriel Zuchtriegel, Director General of the Parco Archeologico Pompei. "Evidently, not all the houses were rebuilt and areas, even the central ones of the city were little frequented, so that they became the habitat of wild animals; at the same time, the expansion of the baths is a testament to. This individual's shell was much smaller than the average adult female of this species, whose shell is more than 20 centimeters (about 8 inches).
The tortoise, despite its little size, was carrying an unhatched egg and was therefore pregnant. In a clutch, tortoises normally lay one to six eggs. However, they have the ability to store their eggs for later years if nesting conditions aren't ideal. The tortoise was unaware that better times were not yet to come. Even if they had survived this time of safety, Pompeii and Herculaneum were destroyed by a devastating inferno of searing hot ash and volcanic debris when Mount Vesuvius erupted in 79 CE.
Numerous scientific research that examined the city's thriving past and its gruesome end were motivated by the final day of Pompeii, which has gone down in history and inspired innumerable investigations. The most recent find is not the first tortoise found in this area, but their brief existence has already contributed to the epic drama of Pompeii. "The tortoise provides a component to this mosaic of links between culture and nature, community, and environment," stated Zuchtriegel.