Residents of Thailand, rejoice: the government plans to distribute 1 million cannabis plants to citizens in June. Cannabis was been removed from Thailand's list of prohibited substances. It had authorized the substance for study and medicinal use in 2018, but has now permitted anyone to grow plants at home — as long as it isn't for profit. From June 9, anyone who wishes to cultivate the plant must contact the local administration.
They will also give away 1 million plants to be cultivated at home to encourage people to produce cannabis, which they hope to market as a cash crop. There is, of course, a catch. Citizens will only be allowed to cultivate plants that have less than 0.2 percent tetrahydrocannabinol (THC), the psychoactive component in cannabis that makes you high, and cannabis will only be allowed to be used for medical purposes.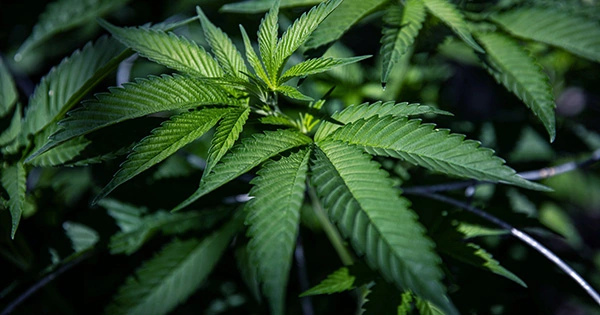 It's unclear how the country will police this, or whether they consider it a priority at all. Cannabidiol (CBD), a non-psychoactive component present in cannabis, as well as other substances known to contribute to the plant's therapeutic benefits, will still be permitted in the plants.
Businesses interested in profiting from the plant must still seek for permits to cultivate and process it. Health Minister Anutin Charnvirakul announced the effort on Facebook, saying that cannabis can improve the quality of life for cancer patients, as well as others suffering from chronic pain or sleeplessness. In medical studies, the usage of the medicine by terminal cancer patients and insomniacs considerably decreased the need of sedatives, according to the statement.
Since 2018, the country has seen a surge in CBD goods, ranging from CBD brownies to weed-infused sushi. When restrictions are removed further in June, the government believes that the supplement sector will thrive again, attracting more visitors who have been displaced by the ongoing COVID-19 outbreak.
Join them if you can't beat them. Although narcotics are generally frowned upon in Asian society (in certain countries such as China, Indonesia, and Vietnam, even a single joint may result in substantial jail time), Thailand is an exception. Thailand is currently the first country in Asia to partially decriminalize cannabis, following a series of drugs legislation revisions that essentially allowed cannabis cultivation, sale, and use between February 2019 and January 2022. However, there is one caveat: these restrictions only apply to cannabis products that aren't intended to create a high. Unless you have a medical permit, cannabis products containing more than 0.2 percent THC, the key psychoactive ingredient in the plant, are still banned.