Following an anticipated voice technology test on the uncrewed Artemis 1 mission, astronauts may be able to ask "Alexa, how far to the Moon?" while traveling en route one day. Lockheed Martin is collaborating with Amazon and Cisco on a project called Callisto, which will explore remote communication, such as tablet-based video collaboration and whiteboarding, as well as deep space virtual assistants. In a statement, Lisa Callahan, vice president of Commercial Civil Space at Lockheed Martin, stated, "Callisto will demonstrate a first-of-its-kind technology that could be employed in the future to enable astronauts to be more self-reliant as they explore deep space."
"Callisto is a brilliant illustration of how future human deep space missions will benefit from new partnerships with commercial technologies launched on Orion." The Orion spacecraft was conceived and manufactured by Lockheed Martin, and it will one day soon be used in conjunction with the Space Launch System to return men to the Moon. However, Artemis 1, which is set to launch this year (no sooner than March), will take an uncrewed capsule on a 25-day journey that will include a trip around the Moon.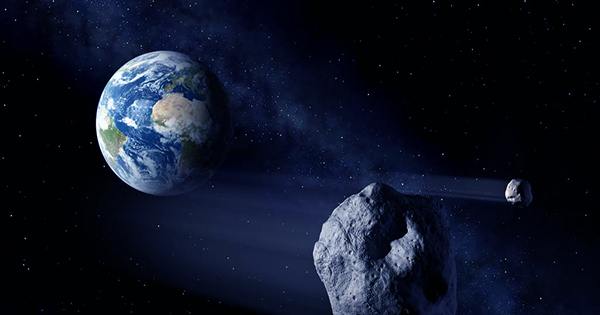 The Orion capsule will be equipped with Callisto, a freshly created proprietary hardware and software system. It enables Amazon's Alexa to function without an Internet connection (thus eliminating the possibility of creepy pranks) and Cisco's Webex to function on a tablet that can connect to NASA's Deep Space Network. "The Star Trek computer was part of our original inspiration for Alexa," said Aaron Rubenson, vice president of Amazon Alexa. "It's amazing and humbling to witness our vision for ambient intelligence come to life onboard Orion."
"We're excited to collaborate with Lockheed Martin to push the boundaries of speech technology and artificial intelligence, and we hope Alexa's role in the mission inspires future scientists, astronauts, and engineers who will define the next phase of space exploration." Because there will be no people onboard Artemis at this time, the technology will be tested virtually, with the goal of future astronauts benefiting from these innovations. "The future of technology is about igniting human potential whenever and wherever it may be – which will eventually extend to the depths of space," said Cisco senior vice president of security and collaboration Jeetu Patel. 
"Webex's Callisto platform enables limitless video communications and collaboration in deep space, while also assisting in the development of inclusive and immersive technologies for the next generation. This first-of-its-kind system could one-day support future crewed missions by allowing crew, command center, and loved ones to engage face-to-face." "Take me to the Moon" is a command that members of the public can use to ask Alexa about the mission. Future generations should hopefully be able to answer the request "Tea, Earl Grey, and Hot."