Following Facebook whistleblower, Frances Haugen's testimony before the US Senate Sub-Committee on Consumer Protection, Product Safety, and Data Security on Tuesday, October 5, tighter regulation of social media appears to be on the cards. This is part of the Committee on Commerce, Science, and Transportation. This is the latest in a series of high-profile hearings focused on the so-called digital giants – such as Facebook, Google, and Amazon – to discuss their policies, monopolies, and how these are harming people's and societies' well-being.
During the three-hour session, Haugen brought up various issues that experts and activists have raised against the social media behemoth, including privacy concerns, misinformation, and the mental health of its users, particularly children. The finding that just 12 persons are responsible for two-thirds of anti-vaccination propaganda on Facebook was particularly troubling.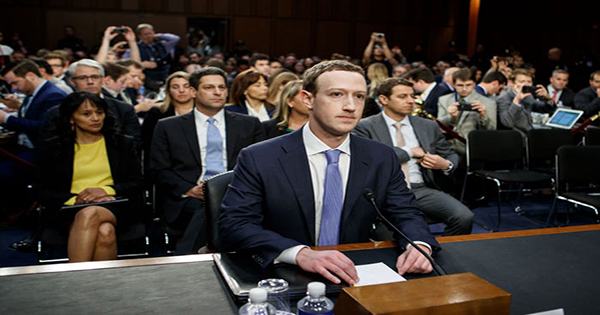 According to Haugen, she joined Facebook in 2019 after a close friend radicalized online. She was a lead product manager for Civic Misinformation and then Counter-Espionage. She also claims that when there was a conflict between Facebook's revenues and user safety, the business always sided with the profits. "The result has been a system that amplifies division, extremism, and polarization — and undermines societies around the world. In some cases, this dangerous online talk has led to actual violence that harms and even kills people," Haugen said in her written testimony.
"In other cases, their profit-maximizing machine is fueling self-harm and self-hatred, particularly among vulnerable groups such as adolescent girls. Facebook's own internal research has frequently proven these issues. This is not just a case of a few irate or unstable social media users. Facebook became a $1 trillion company by trading our safety, particularly the protection of our children, for profits. And that is unacceptably unacceptable."
In her testimony, Haugen made numerous practical proposals for resolving the numerous issues, but she emphasizes that it is not a case of just amending current regulations. It is inventing new ones in order to hold Facebook accountable. One of the recommendations is that Facebook be made more open so that its influence may be objectively be analyzed.
Also, rather than rating content via their algorithm, which has been criticized for encouraging controversial and deceptive content, they might change the news feed to chronological posts. There were also complaints that misinformation in languages other than English was not given enough attention. "The United States Congress will act. Senator Ed Markey said during the session, "We will no longer tolerate your company to destroy our children, our families, and our democracy."
Facebook is having a bad week, going fully offline on Monday. However, it appears to have handled this in stride. Despite its disagreements with the majority of Haugen's testimony, Facebook acknowledges that Congress must act. "Despite all of this, we agree on one thing: it's time to start creating uniform regulations for the internet," Lena Pietsch, the head of Policy Communications, said in a statement. "It's been 25 years since the internet's regulations were revised, and instead of expecting the industry to make social decisions that should be made by legislators, it's time for Congress to act," she continued.