In the wake of COVID-19 this spring, construction sites across the country evacuated alongside neighboring restaurants, retail stores, offices and other commercial establishments. Debate arose over whether the seven million employees in the construction industry should considered "essential" and the rules continue to change the functioning of work sites. Meanwhile, the demand for the project has shrunk steadily.
In the midst of the chaos, construction companies faced with an existential question: how would they survive? This question is as relevant today as it was in April. As the most digitized sector of our economy, construction is right for technology disruption. US construction is a huge, $1.3 trillion Industry – a complex ecosystem of donors, owners, developers, architects, general contractors, subcontractors and many more. Each construction project has a combination of these key roles, but the construction process itself is highly variable depending on the type of resource. Overall, 41% of the domestic construction value is in residential property, 25% in commercial property and 34% in industrial projects. Since each asset type and even subsets within this category involve a different set of stakeholders and processes, most construction companies specialize in one or more asset groups.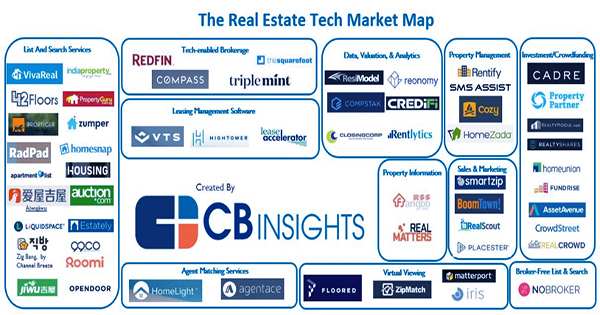 Regardless of the type of property, construction projects have four main challenges:
High fragmentation: In addition to developers, architects, engineers and general contractors, projects can involve hundreds of subcontractors with specialized expertise. As the scope of the project grows, coordination between the parties becomes increasingly difficult and the pace of decision-making slows down.
Poor communication: With different parties, both on the field and in the office, it is often quite difficult to relay information from one party to another. According to FMI research, 48% of all reconstruction work on construction sites in the United States is miscommunication and poor project data.
Lack of data transparency: Manual data collection and data entry is still common on construction sites. On top of being laborious and error-prone, the lack of real-time data is ultimately limited, so decision-making often relies on outdated data.
Skilled labor shortage: The construction workforce is rapidly aging compared to the small population associated with it, resulting in a labor shortage for skilled businesses that may require several years of training and certification. This deficit increases labor costs across the industry, especially in the residential sector, which has traditionally shown higher theological confidence due to its more variable project demand.
A construction tech boom: Many of the core processes involved in managing multi-million dollar construction projects managed in Excel or even with pen and paper. Lack of technical training at construction sites materially contributes to work delays, missed budgets, and job site security risks. Technology startups are emerging to help solve these problems.