Gogoro, the startup driving Taiwan's burgeoning two-wheeler battery swapping ecosystem, is positioned to thrive where others have failed — and it now has the funds to do so. On Monday, the business completed its merger with Poema Global, a special purpose acquisition firm, and is now trading on the Nasdaq under the symbol GGR. The acquisition is expected to net Gogoro around $335 million in cash. Gogoro's public debut and fundraising success indicate that there is a market for battery switching stations, but only under the appropriate circumstances. Better Place, an Israeli business, tried and failed badly to promote battery switching for electric automobiles over a decade ago.
However, it was both too early in the collective electric car journey for such a business to flourish and too costly to create all of the infrastructure necessary to quickly switch out batteries of huge four-wheeled vehicles in bulk. Gogoro has been able to crack the recipe for scaling its battery swapping technology thanks to better market circumstances and better timing. However, while places like New York or San Francisco suffer from traffic and may benefit from a platform like Gogoro's, too many behaviors surrounding Americans' penchant for four-wheeled cars would have to shift to make it viable, and Gogoro is well aware of this.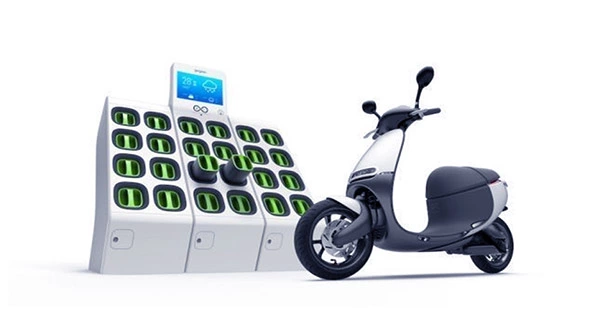 Instead, the corporation is concentrating on markets where it has a competitive advantage, such as crowded Asian cities where two-wheeled vehicles are already common. Gogoro plans to utilize the proceeds from its IPO to develop its business in Taiwan while it expands into larger markets such as China, India, and Indonesia.
Why is battery changing important? Gogoro's "Swap & Go" battery switching technology, which allows users of electric mopeds, scooters, and motorcycles with Gogoro batteries to quickly swap out a dead battery for a fully charged one, has grown common in Taiwan since its inception in 2011. The battery swapping method, when combined with Gogoro's Smartscooter, which the firm originally released in 2015 to move its business model along, has enabled electric two-wheeler adoption.
According to Taiwanese government data, a quarter of all new scooters sold in Taipei in December were electric, and 97 percent of e-scooters sold in 2021 were either Gogoro scooters or powered by Gogoro's batteries and charging infrastructure. Taiwan recently announced that all new passenger cars and scooters must be zero-emissions by 2040; the government is investing $5.8 billion (TWD168.3 billion) to achieve this goal, which includes using subsidies and other incentives to increase the share of new electric scooters to 35% by 2030 and 70% by 2035.
Horace Luke, CEO and creator of Gogoro, told TechCrunch, "That's a great validation for what we're doing." "To take advantage of that transformation and help our partners, the organization has to be beefed up." Yamaha, Suzuki Taiwan, Aeon, PGO, and a number of other companies are turning to us to help them establish infrastructure as they transition to electric vehicles."