The fallout from the Instagram disclosures on teen mental health continues — and it's not just on Facebook. Policy representatives from YouTube, Snap, and TikTok testified before Congress on Tuesday to discuss children and online safety, marking the first time the latter two firms participated in a major tech session. The Senate Subcommittee on Consumer Protection, Product Safety, and Data Security convened a hearing that only managed to remain on topic for roughly half of the time. Republican members of the committee were eager to direct their rare time a TikTok executive toward privacy worries about the company's ties with the Chinese government.
Despite the diversionary nature of the session, the three policy leaders were asked to answer yes/no questions concerning particular policy initiatives making their way through Congress. Jennifer Stout, Snap's VP of Global Public Policy, Michael Beckerman, TikTok's VP and Head of Public Policy, and Leslie Miller, YouTube's government relations and public policy leaders, also spoke during the session. Both YouTube and TikTok have asked for comprehensive internet privacy rules in the United States, with Beckerman calling a legislative framework for national privacy laws "overdue." All three firms agreed that parents should be able to wipe their children or adolescents' internet data, with Stout pointing out that Snapchat data was deleted by design. Despite this, Snapchat's privacy policy states that the business keeps location data for "various amounts of time depending on how accurate it is and which services you utilize."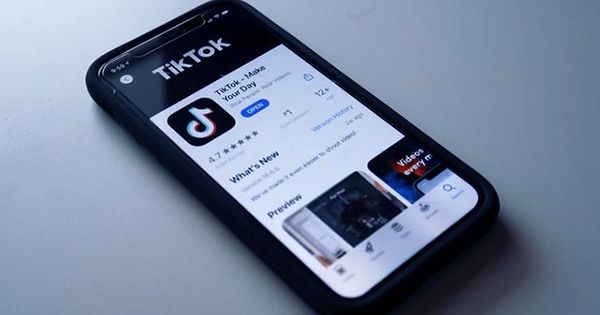 During the session, Senator Ed Markey (D-MA), himself an unexpected TikTok celebrity, argued for a kids' "privacy bill of rights for the twenty-first century," which he called a "privacy bill of rights for the twenty-first century." Markey touted his proposed amendments to the Children and Teens' Online Privacy Protection Act (COPPA), which would strengthen safeguards for young social media users. This legislation would prohibit tech companies from collecting data from users aged 13 to 15 without their explicit consent, implement an "eraser button" that would make it simple to delete minors' personal data, and restrict the types of data that social media platforms can collect in the first place.
Markey questioned each corporate representative about his or her support for the COPPA reforms. Beckerman, speaking on behalf of TikTok, said that while the firm supports the idea, a common approach for platforms to verify their users' age is just as important, if not more so.
Snap refused to agree to the COPPA idea, and Markey chastised Stout for engaging in "the same game" of internet firms refusing to commit to details. YouTube, which previously hit with a record $170 million FTC penalties for COPPA breaches, did not commit to anything but did refer to "productive" discussions with Markey's team. Markey and Blumenthal also mentioned their reintroduction of the KIDS (Kids Internet Design and Safety) Act last month at the hearing. Users under the age of 16 are protected from engagement-boosting tools such as autoplay, push alerts, and like buttons under this measure. It would also prohibit influencer marketing to children under the age of 16 and require platforms to establish a reporting mechanism for cases when they provide damaging information to children.