TikTok avoided inquiries about what it planned to do with the biometric data its privacy policy allows it to gather on the app's U.S. users in its first-ever Congressional session. TikTok introduced a new section to its U.S. privacy policy in June, noting that the service "may collect biometric identifiers and biometric information" from its users' content, such as "faceprints and voiceprints."
During a hearing held by the Senate Subcommittee on Consumer Protection, Product Safety, and Data Security today, the business grilled by a number of politicians on the subject. The session was supposed to focus on social media's negative effects on children and teenagers, but it quickly veered off into other areas of concern as senators probed into Snap, TikTok, and YouTube's business structures, internal studies, and rules.
Sen. Marsha Blackburn (R-TN) questioned why TikTok needed to gather so much biometric information, including "faceprints, voiceprints, geolocation information, browsing and search history," as well as "keystroke patterns and rhythms." Instead of explicitly answering the issue, Michael Beckerman, TikTok's VP and Head of Public Policy, pointed out that several independent academics and experts have examined the company's policy and discovered that TikTok gathers less data than many of its social media rivals. (He subsequently explained that keyboard patterns gathered to prevent spam bots from accessing the service during another round of inquiry.)
Blackburn persisted, asking if TikTok was compiling a thorough profile — or "virtual dossier" — on each of its users, including younger children and teenagers that contained biometric data as well as hobbies and search history. "TikTok is an entertainment platform where people watch, appreciate, and produce short-form films," Beckerman said when asked about this subject. It's all about stuff that's upbeat and enjoyable."
Senator Cynthia Lummis (R-WY) led a series of follow-ups on TikTok's data collecting practices, and Beckerman asked if "bulk data gathering" was required to provide a high-quality experience to TikTok's users. She pointed out that the company's policy permitted for the acquisition of a person's location, phone model, and browsing history both outside and inside TikTok, all TikTok messages, IP address, and biometric data.
"Some of the goods that you listed off are stuff that we're not actively collecting," Beckerman responded. He also stated that if TikTok were to start collecting those items in the future, it would have to obtain user approval, according to the privacy policy.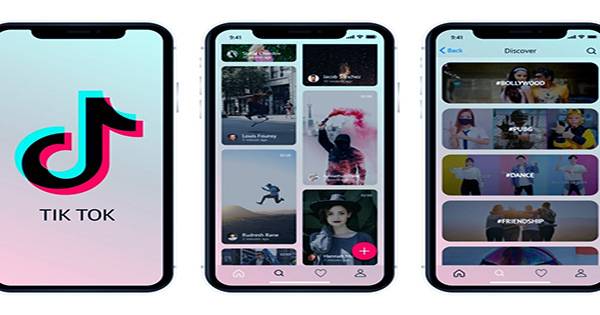 His words were most likely about the section about biometric data collecting, albeit it was not immediately obvious. TikTok declined to comment in June on the product changes that prompted the inclusion of biometric data to its list of disclosures regarding the information it gathers automatically from users. However, the business assured TechCrunch at the time that if such data gathering methods started, it would seek user approval.
On this issue, the senator stated that the committee would follow up with TikTok. Given TikTok's parent firm, Beijing-based ByteDance, both senators were concerned about the company's ties to China. However, the issue of excessive user data collecting — particularly with regard to adolescents and minors — is not only a geopolitical worry or a national security threat, as Trump asserted. It is a question of openness.
Users should be able to understand why a firm gathers data, what it is used for, and they should have the freedom to refuse to disclose that data, according to privacy and security experts. Users may now limit data gathering by disabling access to sensors and other functions on their smartphones. Apple, for example, has opt-outs built into its iOS mobile operating system, which displays consent screens whenever an app requests access to your location, microphone, camera, or contacts.
Even when these elements banned, though, applications may collect a lot more data. Lummis wanted to know if TikTok developed with the objective of keeping users engaged for as long as possible after asking about data gathering procedures. After all, having a goldmine of user data might significantly improve this type of measure. Beckerman responded by mentioning the app's "take a break" reminders and parental settings for managing screen usage.
Lummis stated that she wanted to know if the organization utilized "duration of engagement" as a statistic to determine success. Beckerman sidestepped the topic once more, saying that "there are various meanings of success" and that "it's not only dependent on how much time someone spends [on the app]."
Lummis repeated the question a few times more while Beckerman continued to avoid precisely replying, adding simply that "total involvement is more essential than the quantity of time spent." Lummis pressed, "is that one of the metrics?" "I believe many platforms monitor this data to see how much time customers spend on the app," Beckerman added.