Alienware is being secretive about two new QD-OLED gaming monitors that are set to be released soon. During a TwitchCon livestream, the business gave a brief glimpse of the two new displays, which will be available in January of next year.
We just have a few essential facts. A 32-inch 4K QD-OLED display is one of the displays. This is the simpler one to speculate on, considering a few other 4K QD-OLED displays have previously been disclosed. The Dough Spectrum Black is a 32-inch 4K OLED monitor with a refresh rate of up to 240Hz. Asus has also unveiled a similar monitor. If Alienware uses the same screen, their 32-inch monitor should be able to hit 240Hz.
The other monitor is brand new. All we know for now is that it is the first QD-OLED monitor with a refresh rate of 360Hz. Given that we're anticipating 4K QD-OLED monitors with 240Hz refresh rates in the first half of next year, there's a decent probability this is a 1440p panel. But that is all guesswork at this point. We haven't seen any other QD-OLED monitors with a refresh rate of 360Hz, so we'll have to wait till Alienware has more to say.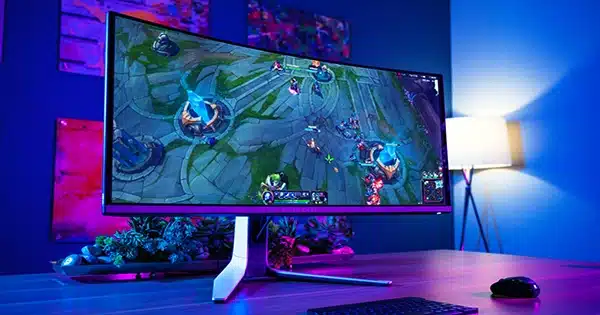 Regardless, both displays appear to be worth getting excited about, especially considering Alienware's 34 QD-OLED is still the greatest gaming monitor and one of the best OLED monitors you can buy.
Since then, we've seen some competitors, most notably the Samsung Odyssey OLED G8. However, no monitor has been able to compete with Alienware's first QD-OLED display in terms of high-end value. Hopefully, Alienware's two new QD-OLED displays continue this trend, as the market is dominated by pricey monitors like the Asus ROG Swift PG27AQDM.
The displays will be available in January of next year, according to Alienware, so we'll presumably get a closer look at them at CES 2024. We also anticipate seeing similar QD-OLED monitors on exhibit from companies such as MSI and Asus. Other brands will almost certainly have variants of the 32-inch 4K panel, but Alienware may only offer the 360Hz display. For the time being, all we can do is wait until Alienware has more information to provide.