When Visa announced plans to buy Plaid for $5.3 billion in January 2020, it was one of the most significant acquisitions of a fintech start-up by a major financial institution. However, after a year, one pandemic, and one DOJ antitrust complaint, the credit card network provider determined that the "protracted and complex litigation" required to close the deal would take too long to resolve. The agreement was called off exactly one year after it was announced.
Plaid claims its customer count grew 60 percent in 2020, and company execs say it has had similar growth so far this year. Visa and Plaid may have gone their separate ways in the end, but the year was not a total loss for the data connectivity startup: Plaid claims its customer count grew 60 percent in 2020, and company execs say it has had similar growth so far this year.
Plaid CEO Zach Perret told TechCrunch, "Despite the conclusion not being what we envisioned when we went in, I think we as a company developed a lot and learned a lot." More significant than sustained development could be getting a glimpse at how a company like Visa runs and figuring out what it could emulate as the startup aims for global reach through deep connections with financial institutions all around the world.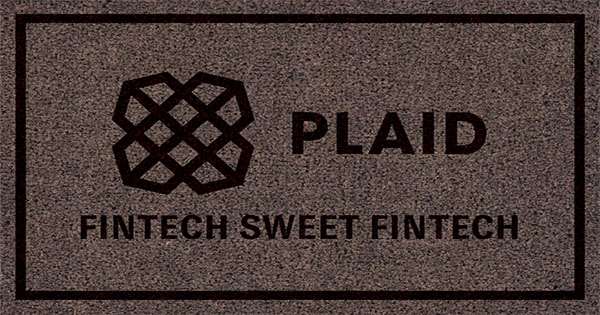 "I believe that having the opportunity to learn how Visa managed their business at scale has benefited us." It's rare to get a glimpse inside a corporation that's been there for as long as they have in financial services," he added. In the aftermath of the Visa deal's failure, Plaid has remained rather quiet about its future aspirations. However, as Plaid Forum — the firm's virtual customer conference — gets underway this week, the business is also announcing a range of new data, connectivity, and payments capabilities aimed at increasing trust, providing greater insights, and expanding where and how financial services are offered.
Plaid talks a lot about the customer experience for a firm that sells largely to fintech startups and (increasingly) major financial institutions. Despite Plaid's B2B focus, consumer safety and trust have come up regularly in recent meetings with Plaid executives.
Perret explained that this is a holdover from the company's early days, when the founders operated out of a modest office near Union Square in San Francisco while the Occupy movement protested across the city, including immediately across the street from their first headquarters. "The metric I've always wanted to change is consumer frustration with financial services. He stated, "I want them to despise the system a little less." Rather than creating a single budgeting or bookkeeping application, the team set out to construct infrastructure that would support hundreds of financial products, with the belief that if financial products became digital, they would have a greater influence on more people, resulting in better outcomes.