According to paperwork submitted with the FCC and acquired by TechCrunch, oby Aviation is seeking permission for a series of high-profile air taxi flights over San Francisco Bay. The tests of the company's second-generation pre-production prototype, known as the S4, would be the first in public and among the first in a city setting.
The intended San Francisco experiments are concentrated on two popular tourist attractions in the Bay Area. One is about midway between the Golden Gate Bridge and Alcatraz Island, while the other is closer to Alameda and is located south of the Bay Bridge. Joby's head of marketing, communications, and brand, Oliver Walker-Jones, said, "We're now in the early stages of evaluating the potential to do a small number of flights."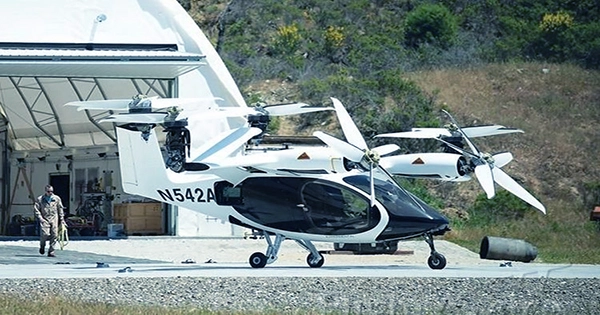 "At this time, we don't have any verified plans, and obtaining approval will need us to negotiate with a variety of municipal and federal agencies." That said, it's all a lot of fun." The flights over the Bay would cap a year of record-breaking flights, including the longest (155 miles), fastest (205 mph), and, according to Joby, highest ever flights of an electric vertical take-off and landing (eVTOL) aircraft, according to TechCrunch.
Walker-Jones added, "We've recently flown many flights above 7,000 feet (1.3 miles) mean sea level." All of these flights took occurred around Santa Cruz, California, in secluded coastal areas and over private land. The all-electric, multi-propeller, five-seat S4 aircraft would not be transporting passengers, as it did on its recent record-setting flights. Instead, the tests remotely controlled from nearby ground control stations, which would require approval from the FCC, FAA, and city authorities.
According to Joby's application, flights will last about an hour and will take place mostly over water, at altitudes ranging from sea level to 5,000 feet. It does not say where the planes, which have a wingspan of over 40 feet and can weigh up to 4,400 pounds, will take off, land, or recharge, though Walker-Jones told TechCrunch it'll be on dry land. Joby's flights, if approved, would join Beta Technologies in having flown a full-scale air taxi flight in an American city.
Volocopter has flown demonstration eVTOL flights over water in Singapore, and eHang has flown a few over South Asian cities; if approved, Joby's flights would join Beta Technologies in having flown a full-scale air taxi flight in an American city. (Beta has also flown its electric Alia prototype higher and further than the S4, though not as an eVTOL.)
The declared purpose is to assess the radio equipment used to pilot the full-size aircraft remotely. The FCC proposal states "flight testing is a vital and required component of Joby's on-going attempts to achieve FAA flying certification for new aircraft technologies it is developing." The dramatic public tests also expected to create a lot of media attention for the company, which went public last summer via a $1.1 billion SPAC transaction and has seen its stock drop by 50% since then. "The demonstration flight in that area's purpose is to test the radio," Walker-Jones stated.
"Of course, in the future, we see some positive benefits to showcasing the technology in an urban setting so that people can see and understand how it fits into the context in which it will eventually operate." Joby's multi-year $45 million deal with the US Air Force, which seeks to add cutting-edge eVTOL aircraft to its "strategic capability portfolio," includes the experiments. The FAA and the US Air Force have recently certified two S4 pre-production prototypes for experimental operation.
The first pre-production prototype, which has been flying since October 2019, has completed 562 test flights, logged a flight time of around 27 hours (meaning an average flight duration of less than three minutes), and flown no faster than 80 mph or higher than 1,000 feet, according to documents filed with the FAA in April 2021. As parts of an "envelope expansion campaign" gradually explore the aircraft's capability, Joby has blasted past those previous marks, according to Walker-Jones.
Last week, the business announced that the S4 had surpassed its declared top speed of 200 mph with a 205-mph test flight, and Walker-Jones claimed that the prototype performed 17 flights totaling 20 minutes in January. If validated, the 7,000-foot height record would be significantly higher than air taxis typically used for short intra- and inter-city trips.