Stacked, a web-based platform that provides passive investing options for crypto enthusiasts has announced a $35 million Series A round-headed by Alameda Research, a crypto trading business founded by FTX founder Sam Bankman-Fried. Along with Alameda, By bit and BitDAO partner, Mirana Ventures co-led the investment. Participants included Fidelity International Strategic Ventures, DRW Venture Capital, Alumni Ventures, and Jump Capital.
In September 2020, the Chicago-based startup, which debuted in April 2020, secured a $1 million seed investment. In an interview with, co-founder and CEO Joel Birch said the current round brought the company's overall financing to "just shy of $40 million." In the next six to eight months, it expects to quadruple its 40-person workforce and spend on user acquisition, growth, and marketing. Stacked has expanded its business with no official marketing budget before this investment, he continued.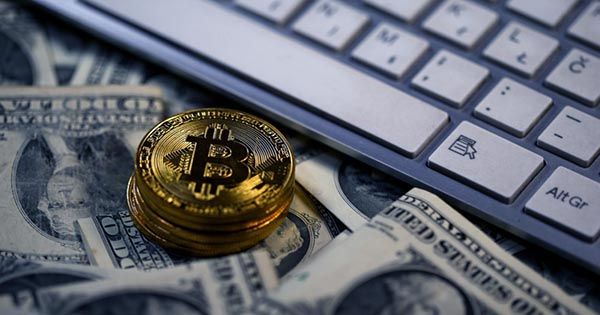 According to the firm, in 2021, Stacked will have automated over $10 billion in transactions for tens of thousands of new investors. It also obtained registered investment advisor (RIA) accreditation from the US Securities and Exchange Commission (SEC) this summer in order to expand its product offerings, according to the business. "We're going to continue to evolve our platform away from automating strategies and giving people this easy investment platform to actually offering structured products like risk-adjusted portfolios and giving curated investment advice to individuals based on their risk tolerance in the very near future," Birch said.
While the SEC has yet to authorize a crypto ETF for trading in the United States, investors seeking price exposure to the asset class have turned to products like Grayscale's trusts. Stacked's product, according to Birch, is different from similar offerings in that it is open to all retail investors, regardless of whether or not they are accredited, and allows consumers to keep custody of their digital assets. Stacked, which works as a layer on top of a user's current crypto brokerage account, provides a number of pre-built portfolios called "stacks" that are based on a risk score that each user receives after completing a suitability exam. According to Birch, it works with "a few of the world's most recognized exchanges," including Coinbase, FTX, and Binance.
He noted that the company's basic platform is presently free to use and allows customers to manage portfolios across different crypto exchanges, auto-rebalance and compound their portfolios, and lend bitcoin through FTX's exchange. According to Birch, Stacked generates money by collecting a percentage charge on transactions in its two-sided open marketplace for automated trading techniques. Investors utilize the exchange to purchase methods created by well-known crypto traders and influencers.
The business expects to deploy a feature that will allow users to use any "stack" as a template and personalize it by making direct adjustments in the "coming few weeks," according to Birch. Exchanges are interested in funding Stacked because its customers are more likely to be active on those exchanges over longer periods than the norm, he noted.
"I simply think you'll see more of it in the crypto ecosystem," Birch said, "exchanges functioning as infrastructural railroads." "They have excellent custody solutions, liquidity, security, and all of these other difficult issues." However, because the user experience is typically really easy and it's a highly sophisticated product, I believe you'll continue to see a lot more products created on top of the infrastructures that exchanges provide."
Birch initially learned about bitcoin in 2015, while working at Grubhub as a restaurant growth leader for nearly five years. Birch began his career as an entrepreneur at the age of 17 when he launched a drop shipping firm. He dropped out of college three times before finishing his bachelor's degree to pursue his passion in starting an online business, and he calls himself a "tech nerd." "We saw huge financing [for companies] and saw [Silicon] Valley, really starting to come to fruition" in 2012 and 2013, according to Birch. "As a result, I began looking for a place where I might work for a startup." I wanted to immerse myself in the digital world so that I may one day become a tech entrepreneur."
He sought for positions at Chicago startups and was hired at Grubhub when it had only 13 people. Engineers, data scientists, surrounded him and business operations specialists at Grubhub, all of whom encouraged and mentored him. He started working on company concepts in the industry after learning about bitcoin and met Stacked cofounder Stephen Beavis. The rest is history, according to Birch.