Helsinki – The Baltic Sea location where two natural gas pipes were harmed in an act of "gross sabotage" included explosives traces, according to investigators, the prosecutor in charge of Sweden's preliminary investigation stated on Friday.
According to Mats Ljungqvist of the Swedish Prosecution Authority, the region where the Nord Stream 1 and 2 pipelines collapsed in September, producing large methane leaks, was meticulously documented by the investigators. Parallel undersea pipelines connect Germany and Russia.
According to a statement from Ljungqvist, "conduct out analysis revealed signs of explosives on some of the foreign objects that were seized" at the scene.
According to the prosecuting agency, the preliminary inquiry was "extremely intricate and detailed," and additional examination would determine whether anyone might be charged "with suspicion of crime."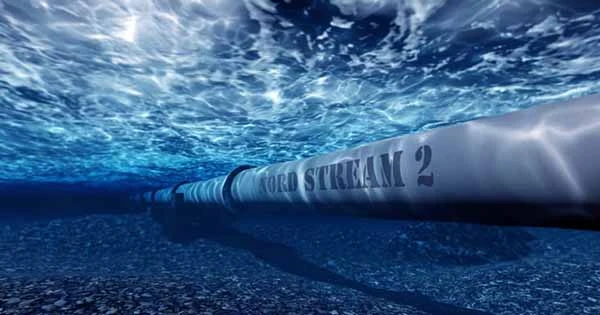 German, Danish, and Swedish investigators are examining into what occurred. In October, Danish officials reported that "strong explosions" caused significant damage to the pipes.
The leaks, which ended after a few days, took place in international seas but inside Denmark's and Sweden's exclusive economic zones. Although they have not yet indicated a suspect, investigators have already stated that several hundred pounds of explosives were most likely used in the explosions.
Kremlin spokesman Dmitry Peskov said Friday it was "very important to find those who are behind the explosion."

Sweden's findings of "a sabotage act or a terrorist act — you can call it whatever you like" confirm "the information that the Russian side has had," Peskov said. Moscow needs to wait for a full damage assessment to decide whether to repair the pipelines, he said.
Up until the end of August, when Moscow cut off supplies, Nord Stream 1 brought Russian gas to Germany. Due to Germany's suspension of the certification procedure just before Russia's invasion of Ukraine in February, Nord Stream 2 was never put into operation.
The governments of Denmark, Germany, and Sweden have refrained from making assumptions about who might be responsible for the sabotage, stating only that there isn't enough evidence to pinpoint the culprit just yet.
"We have no information on possible initiators of this act of sabotage," German Chancellor Olaf Scholz's spokesman, Steffen Hebestreit, said at a regular government news conference in Berlin on Friday.
However, several media publications in Scandinavia and other parts of Europe have blamed Moscow, quoting military experts who claim that Russia has all the means to carry out such a precision attack that necessitates considerable forethought.
The International Energy Agency's Fatih Birol indicated in late September that it was "quite evident" that Russia was involved in the pipeline attack.
Vladimir Putin, the president of Russia, has charged the West for blowing up the pipelines and specifically mentioned the US as benefiting from attacks on Europe's energy infrastructure.
In an effort to replace the Russian pipeline gas that formerly provided more than half of its needs, Germany earlier this week celebrated the completion of port infrastructure for the first of five planned liquefied natural gas terminals.