The newest UN climate report is out, and it's not good news: the climate problem is swiftly spreading and already poses a threat to billions of people. Our planet is going to spiral into climatic meltdown even quicker than previously realized unless world leaders and fossil fuel companies step up their game quickly, bringing suffering to a large portion of the world's population. The Working Group II report, Climate Change 2022: Impacts, Adaptation, and Vulnerability, by the Intergovernmental Panel on Climate Change (IPCC), was issued on Monday, February 28 after receiving approval from the body of 195 member nations.
According to the latest assessment, between 3.3 billion and 3.6 billion people, or around 42 percent of the world's current population, live in places that are "particularly susceptible" to climate change's effects. If the globe's average temperature rises by more than 1.5 degrees Celsius (2.7 degrees Fahrenheit) beyond pre-industrial levels, as present trends suggest, the world would face even more "irreversible" climate change consequences, such as greater heat waves, droughts, floods, and other natural disasters. As a result, millions, if not billions, of people may face severe food and water shortages this century.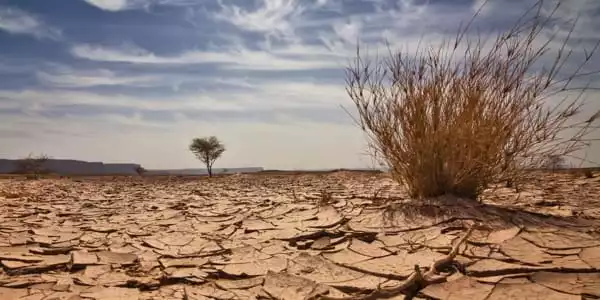 "I've read a lot of scientific papers in my time, but none like this," UN Secretary-General António Guterres said in a statement. He went on to say, "Today's IPCC report is an atlas of human misery and a stinging indictment of failed climate leadership." "Right present, over half of humankind is living in a danger zone. Many ecosystems are on the verge of extinction. "Unchecked carbon pollution is putting the world's most vulnerable people on a frog march to extinction – right now," Guterres said. "It's impossible to deny the facts. This dereliction of duty is a crime."
It's also obvious that the people and ecosystems least prepared to cope with these massive shifts, such as children, women, Indigenous groups, and developing countries in the "Global South," are already among the most impacted. As the crisis worsens, this pattern is only going to get worse. "'Climate change is contributing to humanitarian catastrophes,' according to the report. Children, women, and indigenous groups are especially vulnerable, facing rising migration, violent conflict, and food and water shortages "Dr Karen Makuch, Senior Lecturer in Environmental Law at Imperial College London's Centre of Environmental Policy, said.
"There is an elevated chance of negative physical and mental health consequences. Concerns about human rights and justice must now be at the forefront of global climate policymaking "Dr. Makuch contributed to the conversation. According to the IPCC, emissions must be reduced by 45 percent by 2030 and must be nil by 2050. Global emissions, on the other hand, are expected to rise by over 14% over the next decade under present promises.
Less talk, more action, is the key message for international leaders, fossil-fuel firms, and huge banks. If we are to prevent a terrible increasing loss of life, biodiversity, and infrastructure, the world must make significant cutbacks in greenhouse gas emissions and adopt expedited efforts to adapt to climate change. At the COP26 climate meetings late last year, world leaders made a slew of big pledges, but this analysis illustrates that rhetoric must be translated into actual, tangible action as soon as possible.