Our surroundings are not only our home, but also everything that keeps us alive. It helps us survive by providing us with food, water, air to breathe, shelter, and other necessities. As a result, environmental stewardship should be ingrained in all of us. Our actions can sometimes endanger everything around us, including ourselves. Our interactions with the environment should be such that we use the resources provided by nature in a sustainable manner.
A new study examines the factors that motivate environmental concern among Europeans in order to better understand how we can increase public support for climate change mitigation. Despite the fact that we can already feel the effects of climate change on our skin, the majority of Europeans do not consider climate change, the environment, and energy to be among the most pressing issues for national policymaking. However, public support is essential for implementing stringent and sustainable environmental policies in democracies.
To increase public motivation for climate action, we must first understand what factors cause people to be concerned about the climate and the environment. Jonas Peisker, a researcher in the IIASA Population and Just Societies Program, examined how socioeconomic, geographical, and meteorological factors shape environmental preferences in 206 European regions in a new study published in Global Environmental Change.
The study's findings emphasize the importance of social cohesion and a just transition to carbon neutrality for bottom-up support for environmental policy. If climate policy and environmental protection increase income and wealth inequality, inflation, and unemployment, they are likely to be unpopular.

Jonas Peisker
"I wanted to provide a data-driven perspective on the determinants of environmental concern that emphasizes the importance of individuals' embeddedness in socioeconomic and environmental contexts," Peisker explains. "Whereas previous research only considered a few contextual influences at a time, this study allows for a comparison of their relative importance, including factors that differ primarily across regions, such as inequality, income level, or geographical features."
Peisker used Bayesian Model Averaging to identify environmental concern determinants based on 25 Eurobarometer surveys conducted between 2009 and 2019, as well as measures of the regional economy, population, geography, environmental quality, and meteorological events.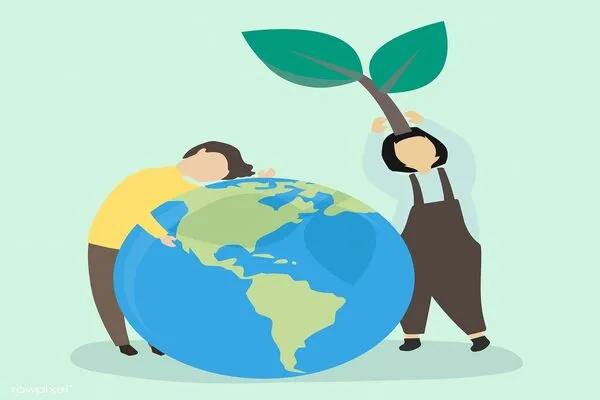 According to the study, favorable economic conditions, such as a relatively high-income level and low inflation, promote environmental concern. This is most likely related to the concept of a "finite pool of worry," in which more pressing issues such as economic security crowd out less pressing issues such as climate policy. Interestingly, rising energy prices only reduced environmental concerns up to a point, after which they began to rise again. At this point, energy supply may become an issue in and of itself, raising environmental concerns.
The findings indicated that a more equitable distribution of income and wealth had a positive impact on the prioritization of environmental issues, implying that social cohesion is beneficial for environmental concerns. Furthermore, Peisker discovered that regions with high levels of greenhouse gas emissions had lower levels of environmental concern among residents. This could be related to concerns about the potential effects of environmental policies on economic competitiveness as the world shifts from fossil fuels to clean technology. While environmental factors such as having a low-elevation coastline influence environmental concern, the socioeconomic context was found to be more important overall.
"The study's findings emphasize the importance of social cohesion and a just transition to carbon neutrality for bottom-up support for environmental policy," says Peisker. "If climate policy and environmental protection increase income and wealth inequality, inflation, and unemployment, they are likely to be unpopular. As a result, one way to encourage climate action is to highlight the co-benefits of environmental policy, such as the positive employment effects of the transition to renewable energy sources."