happy spooky season While we can't claim to have giant-sized Hagrid jack-o-lanterns or real ghosts floating through the Great Hall as we sip pumpkin juice, we can point out a few holiday activities for Hogwarts aficionados. We can also commemorate how Halloween has changed due to the Wizarding World. This past week, we had a fantastic Spooktacular event at my Muggle school, and I counted many Harrys, Hermiones, and other Hogwarts students among our guests. They were all thrilled when I congratulated them and recognized them right away (although I did tease the Slytherins just a bit). My department's theme a few years back was Hogwarts. I expect to see many characters and decorations when I arrive at the wildly popular annual family-friendly event in my neighborhood tomorrow night that wouldn't exist if J.K. Rowling hadn't created a lonely young wizard with a distinguishing scar.
Harry's world is still a literary one, placing Rowling in the esteemed company of writers like Mary Wollstonecraft Shelley, Bram Stoker, and Washington Irving—authors whose works have contributed to codifying the way Halloween is celebrated—while the majority of those costumes and other items are unmistakably drawing from the visual landscape created by Warner Brothers thanks to the ridiculously successful film franchise. Frankenstein's monster, Count Dracula, the Headless Horseman, and, in the last 20 years, Harry Potter, are all essential elements of Halloween.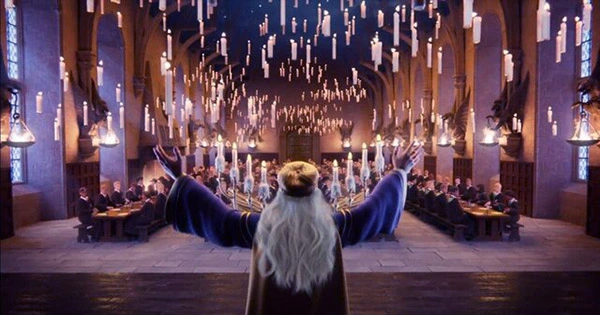 Even today, decades after the release of the first book in the series, ready-made costumes based on the Hogwarts Saga are top sellers at costume shops, and articles provide instructions for making one's own Potterverse costume rather than buying one. (My Professor Sprout cast is original to me, and it resembles a novel far more than a movie.)
There are several unofficial and authorized chances to experience a seasonal immersion in the Wizarding World for individuals who prefer something other than dressing up, including themed parties, events, escape rooms, and ambiance movies. To visit Hagrid's Hut, choose my favorite of these. renowned interactive events where guests are threatened by Death Eaters and can ward them off with spells and wands (the ones purchased at the park, of course). Additionally, the park's recreation of Hogwarts Castle hosts fireworks and projection shows. While not as stunning as the Disney performances at the Magic Kingdom that feature the castle, projections, fireworks, and music, it is still a pleasant show (but not much can compete with those). The Dark Arts at Hogwarts Castle performance, which features both the Death Eaters and the castle show, is on from mid-September to tonight.