Do we have wonderful news for you if you like to sit out front in a rocking rocker, rub your chin longingly, and mumble, "Storm's a-brewin." Above the Indian Ocean, a new weather system has formed, resembling a giant puddle in the sky, meteorologists refer to it as an "atmospheric lake". Brian Mapes and Wei-Ming Tsai identified the unusual weather phenomenon while examining atmospheric water vapor hanging over the Indian Ocean and presenting their results at the AGU Fall Meeting.
An atmospheric lake is a large, slow-moving aggregation of water vapor in the atmosphere that can last for days. The researchers discovered 17 occurrences of air lakes that lasted more than six days using satellite data spanning half a decade. Their appearance was not seasonal, and they occasionally served as a prelude to tropical cyclones, a far more spectacular weather event.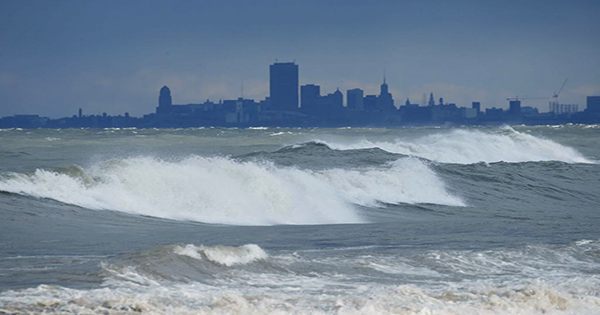 The lakes did not appear out of nowhere; instead, they were formed by "atmospheric rivers." These weather systems have been around for a long time, and they do what they say on the tin: generate fast-moving streams or "rivers" of water vapor in the sky. These rivers can branch out and slow, generating a "lake" that can retain a lot of water and ultimately rain.
Atmospheric lakes are formed by atmospheric rivers that originate in the Indo-Pacific area. As they approach Africa's east coast, these fast-flowing rivers can slow down, generating air lakes that can last for days and produce a lot of rain. Given the climate in this region of the world, our gleaming, brand-new (to science) weather system is expected to play a critical role in the ecosystem.
"It's a dry location on average, so when these [atmospheric lakes] arise, they're bound to be significant," Mapes told New Atlas. "I'm looking forward to learning more about them, especially in this area, which has a long and intriguing maritime history, where attentive sailors developed the term monsoon to describe wind patterns and undoubtedly saw these unusual rainstorms as well." Did you know that rainforests might create their own clouds when it comes to chilly weather systems? Research published in 2021 discovered that trees' net cooling effect is likely significantly greater than previously anticipated, as no one had examined how their cloud creation affects the temperature, Trees with a clever mind.