Apple's fine for failing to comply with an antitrust judgment linked to payment technology and dating apps has been upped again again by the Netherlands' competition regulator. The fifth penalty payment of €5 million issued today puts the IT giant on the line for €25 million (out of a possible total of €50 million) — and a very exasperated-sounding regulator accuses it of continuing to erect hurdles rather than give answers. The Authority for Consumers and Markets (ACM) said in a statement:
"We have not received any fresh suggestions from Apple in the last week that would meet ACM's requirements." Apple will have to pay a fifth penalty payment as a result of this. As a result, the total amount of penalty payments is currently 25 million euros. "We've made it quite obvious to Apple how they can meet ACM's requirements." However, they have so far declined to make any meaningful offers.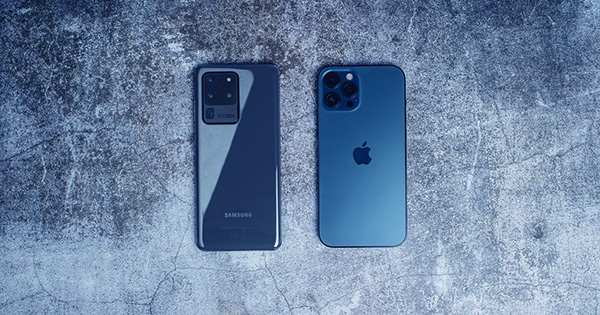 Apple's stance is disappointing, particularly considering ACM's rules were upheld in court on December 24. Apple's ostensibly "solutions" continue to erect too many obstacles for dating app developers who want to utilize their own payment systems. "We've shown that Apple has a dominant position in the market. This entails additional responsibilities for its customers and, more broadly, society. Apple must establish appropriate terms for using its services. It cannot take use of its superior position in this situation. As a result, Apple's terms will have to consider the interests of buyers."
Apple has not made any fresh recommendations since last weeks were determined to be "unreasonable," according to a representative for the commission. They went on to say, "We anticipate Apple to comply with the ruling." "If they do not comply, we have the option of issuing a new order with periodic penalty payments." Apple was requested for comment on the ACM's newest penalties, but the company's public relations department has been keeping its powder dry in recent weeks as the fines and accusations have mounted.
The battle between a competition regulator in a single (small) European country attempting to enforce a complaint by a subset of apps wanting to sell digital content without having to hand Apple a large portion of their revenue, and a platform giant intent on maintaining control of its ecosystem, or — at the very least — its ability to charge a sizeable commission fee on in-app purchases however it can, appears instructive in that it foreshadows far larger battles to come, on the one hand.
Platforms who are assessed to be "gatekeepers" and found to be breaking a list of pre-set, operational "does and don'ts" might face penalties of up to 10% of their global annual sales under the EU's Digital Markets Act (DMA) proposal, which is fast approaching ratification. Which, in Apple's situation, would imply a fine of €25BN rather than €25M. (So certainly harder for Cupertino to shrug off). Even still, it's evident that authorities will have a difficult time getting resource-rich tech behemoths to dance to their tune.
Apple's response to the ACM complaint demonstrates that it isn't willing to just forsake a valuable revenue stream because a regulator deems it unjust – instead, it will strive to counteract that by reorganizing its operations to find a new way to extract about the same charge… (Instead of the typical 30% App Store commission, Apple stated it will charge Dutch dating apps that use third-party payment technology a 27 percent cost on sales.) Staying on top of fast-changing tech behemoths — who may be extremely motivated to get past legislative restrictions, particularly those that threaten their revenues — is a game we've previously seen is very easy to lose due to interminable delays.