A new book, lets scholars look into possible reading problems in young children. A research released in the journal Pediatrics extends the validation proof for a novel assessment instrument that explicitly engages pre-school children during clinical visits to test their early literacy skills. The app, which is the first of its kind, has the ability to detect reading disabilities as soon as possible, prioritize solutions and inspire families to support their children at home, according to researchers at the Cincinnati Children's Hospital Medical Center.
The Reading House (TRH) is a 3-5 year assessment focused on a specially written children's book created by John Hutton, MD, and his team at Cincinnati Children's. Screening lasts five minutes and measures the results between ages 3-4 and 4-5. It solves a large void in approaches to screen early literacy skills effectively and explicitly. The method designed to be enjoyable for the kid could be used in primary care or pre-school environments. Early screening is of special importance to children from deprived families.
A study published in the journal Pediatrics expands validation evidence for a new screening tool that directly engages preschool-age children during clinic visits to assess their early literacy skills.
"While developmental screening is a mainstay in pediatric practice, there is no proven protocol for assessing readability and early identification of at-risk infants," said Hutton, director of the Reading & Literacy Discovery Center at Cincinnati Children's. "As a result, many children come to kindergarten unprepared to learn to read, particularly from minority and economically disadvantaged backgrounds-estimated at over 50 percent of children from impoverished backgrounds in the U.S. and over 25 percent overall."
Screener tests key skills usually developing in the preschool age group, including vocabulary, rhythm, alphabet recognition, and print concepts (how books work). All are predictive skills of reading success and also involved in reading problems, according to Hutton.
After screening, the family is given a book to take home and read together, helping to answer the crucial question: "What can I do to support my child?" Possibilities include enrolment in the nursery and developing nurturing home-reading habits.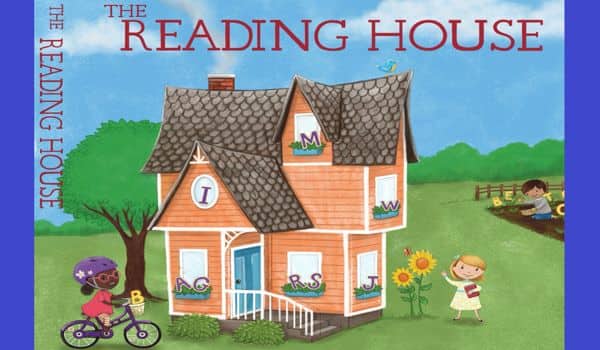 The study included 70 stable children—34 boys and 36 girls—between 3 and 5 years of age from different socio-economic backgrounds. The children completed systematic tests of essential literacy skills: composite, grammar, rhyming, and swift automated naming (how quickly they can access linguistic information about objects, letters, or words). Fifty-two of these children have already successfully undergone magnetic resonance imaging (MRI) including cortical thickness measurements or the gray matter surface of their brains. The thicker cortex, particularly in left-sided areas supporting language and reading, has been associated with higher skills that are predictive of reading outcomes.
These results are the first of their kind, based on a collection of "firsts" concerning the relationship between reading and brain growth in pre-school children published by the Cincinnati Children's Research Team.
"We find slightly thicker gray matter cortex in the left-sided areas of the brain in children with higher TRH scores that correlate with cortical thickness trends found in older children and adults with higher reading abilities," Hutton said. "There is a significant neurobiological correlation with screening skills in this formative period when the brain is growing rapidly."
Higher scores on TRH were also strongly related to higher vocabulary, rhyming, and rapid naming scores, adding to validation evidence for the TRH measure.
Additional findings included significant variations in cortical thickness patterns for children in poverty and those not in poverty associated with higher TRH ratings.
"Overall, we observed a less mature or 'strain' trend and thinner cortex in the sub-sample of children from deprived families, which is a possible biomarker of poor preparation and early adversity frequently found in such children," Hutton said. "By early screening during visits to pediatric clinics, particularly in practices serving poor communities, we would expect to target innovative strategies that help children better prepare for kindergarten and enhance reading outcomes—literally 'shaping their minds to learn.'"