In the aftermath of the Omicron variant, China's President Xi Jinping offered 1 billion doses of COVID-19 vaccinations to Africa. 600 million will give as a gift, while 400 million will created in collaboration with African producers.
The doses were committed alongside a slew of additional investments and loans to African countries, with the goal of strengthening their commercial ties and boosting the continent's poor vaccination rates.
The announcement made when President Xi was speaking at the Diamniadio Forum on China-Africa Cooperation in Senegal on Monday. The four key areas that China seeks to develop in Africa include fighting cowardice in cooperation with Africa, expanding trade and investment in the African economy, promoting green development, and "maintaining equality and justice."
"To close the immunization gap in Africa, we must put people and their lives first, be guided by research, support waiving intellectual property rights on COVID-19 vaccines, and really assure the accessibility and affordability of vaccines in Africa," Xi said in a speech.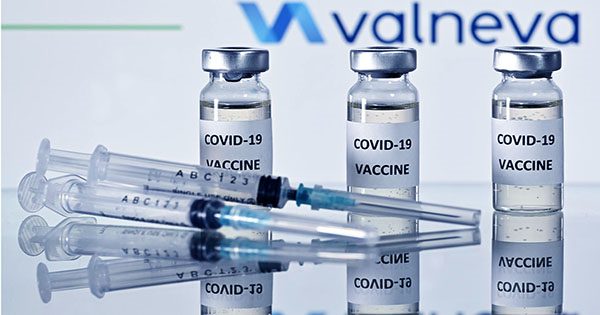 "I am announcing that China will supply another 1 billion doses of vaccine to Africa, including 600 million doses in grants and 400 million doses through joint production by Chinese companies and relevant African countries [to assist the African Union.] The goal of vaccinating 60 percent of the population must be achieved, "he continued.
"In addition, China will fund ten medical and health initiatives in Africa and dispatch 1,500 medical staff and public health specialists to the continent." It is presently unknown what the terms of the 400 million additional doses will entail.
Regardless, the donations will be a big assistance in the fight against COVID-19 and its latest form, which is fast spreading across southern Africa. While some African nations are doing quite well — for example, 61 percent of Moroccans completely vaccinated – the continent as a whole is failing to get even one dosage to its citizens. Despite having used 56% of their entire vaccine supply, just 7% of Africa's population has properly immunized.
For many years, Africa has been at the frontline of a vigorous investment struggle between the United States and China, and China has been the continent's single largest source of foreign direct investment since 2013.
The great bulk of these investments have gone into the energy and transportation sectors, with Chinese state-owned enterprises funding one-third of the global electrical system. Africa is a key target for investment and financing agreements due to its richness of resources, important geographic positions, and labor, and China intends to maintain this drive in the battle against COVID-19.