Since the end of the Middle Ages, settling battles via single combat has fallen out of favor, but may it make a comeback in 2022? In an apparent attempt to stop the invasion of Ukraine, tech entrepreneur Elon Musk has challenged Vladimir Putin to single combat. Musk confronted Putin on Twitter, a Russian-banned social media platform. He wrote Putin's name and Ukraine in Russian to prove he was serious.
He tagged the "President of Russia" account in a follow-up tweet, asking, "Do you consent to this fight?" While Musk may have a greater chance of winning given Putin's recent loss of his black belt in Taekwondo (assuming this also means he loses all of his powers), Ukraine may not be thrilled with having "stakes" in a single bout between Musk and Putin.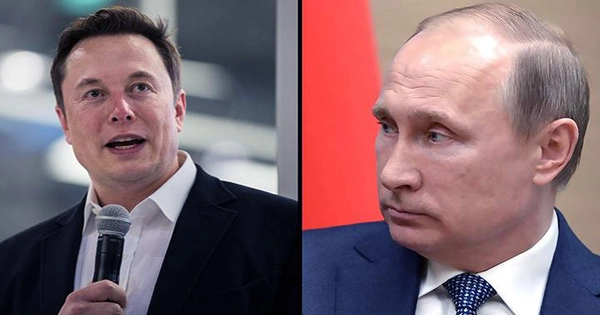 Musk has also given a truckload of Starlink satellite dishes to Ukraine, in case the Ukrainian communications infrastructure is targeted and backup internet is required. This isn't as exciting as stopping the invasion of Ukraine by sending a random billionaire to defeat him in a battle, but it may be a better job for a tech billionaire with only a smattering of martial arts experience as a youngster.
Elon Musk stated in Episode 1470 of the renowned Joe Rogan Experience podcast, hosted by UFC commentator/comic/actor Joe Rogan that he trained in kyokushin karate, taekwondo, judo, and "briefly" Brazilian jiu-jitsu as a youngster.
Musk, the 48-year-old CEO of Tesla, SpaceX, and The Boring Company, also said that his children had been practicing jiu-jitsu since they were six years old. Musk did not mention whether they are learning Brazilian jiu-jitsu or Japanese jujitsu since he is not a martial arts aficionado to the extent that Black Belt readers are.
However, based on his earlier remark, one would presume he was speaking about BJJ. Rogan has been a martial artist since he was a child. He became a BJJ advocate after becoming a former Massachusetts state taekwondo champion and muay Thai practitioner. He frequently recommends the grappling technique to his podcast guests. Rogan was featured on the cover of Black Belt magazine in December 2002.