The Boring Company's Loop system in Las Vegas experienced its first security breach less than two weeks after its official launch. According to communications between the Loop's operations manager and a Clark County official, an "unauthorized car" joined the system's fleet of Tesla taxis underground on June 21, the morning of the International Beauty Show's final day. TechCrunch got the emails using public records legislation.
Beyond the infiltration, the emails reveal fresh details about the Loop's operations, such as the system's surprise reliance on a non-Tesla electric vehicle, plans to let Tesla vehicles use its Autopilot driver assistance system, and internal confirmation that the technology is not autonomous.
To deal with the intrusion, The Boring Company (TBC) contacted the Las Vegas Metro Police Department. One email adds, "The driver of the unauthorized car was cooperative and was eventually escorted out of the system."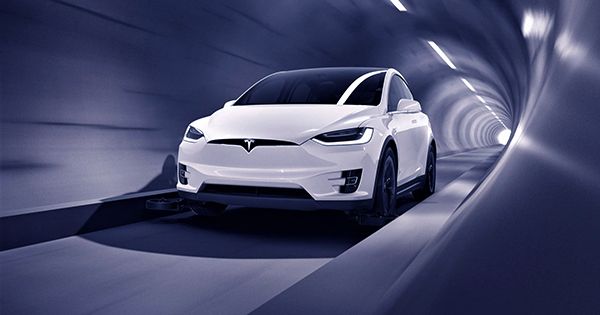 While no one was hurt or killed as a result of the security breach, it might be embarrassing for TBC, which boasted to the LVCC about the security and safety of its $53 million systems.
The system is meant to feature "physical obstacles [to] defend against entry of inadvertent, rogue, or otherwise illegal vehicles into the tunnels," according to a management agreement between TBC and the LVCC. There are security gates on the system's entrance roads, as well as dozens of concrete bollards around the system's ground-level stations.
TBC and LVCC did not respond to requests for comment on the incident. If either side replies to queries, TechCrunch will update the article. The emails uncovered by TechCrunch reveal more than a thrill-seeking trespasser's escapades.
TBC also aims to raise the number of Tesla vehicles in the LVCC Loop from 62 to 70, as well as authorize the usage of Tesla Autopilot features, according to the emails. TBC had to disable all driver assistance systems on its vehicles until recently because they are driven by humans.
Automatic emergency braking, front and side collision warnings, obstacle-aware acceleration, blind-spot monitoring, lane departure avoidance, emergency lane departure warning, as well as two "full Autopilot" technologies: lane centering and traffic-aware cruise control — will all be required under the new scope of operations.
TBC's reasoning for utilizing Autopilot was laid out in a June letter to the Clark County Department of Building & Fire Prevention, which TechCrunch obtained alongside the emails.