Electric cars and trucks seem to be approaching them: they do not produce tailless emissions, they are quieter than their fossil-fueled parts, and the built-in architecture allows for a rugged and often smooth design.
However, these cars and trucks have a tough life with a powerful humble lithium ion battery. Irregular charging and discharge rates, intense temperatures, and many partial charge cycles can cause batteries to deteriorate over the first five to eight years of use, and eventually to be recyclable. Instead of recycling batteries, directly to recover raw materials – and leaving unrealistic values on the table -, startups and automakers are looking for ways to reuse batteries as part of a smaller and growing market.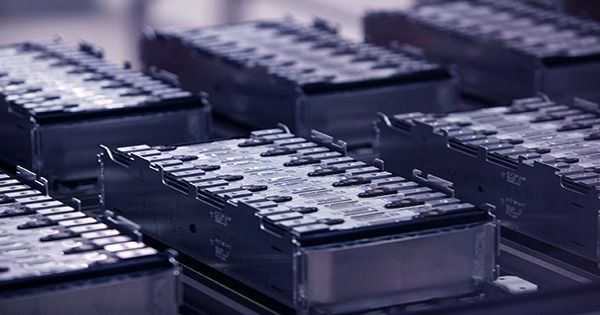 This means that the average electric car can retain up to 70% of its charging capacity after removing the lithium-ion battery. The business proposition of second-life batteries is therefore intuitive: before the battery sent to a recycler, automakers can make extra money by using it in another application or by selling it to a third party. The supply of used batteries has kept low due to low consumer adoption and relatively recent use of EVs in the market, but automakers are already following a number of second-generation projects.
Just to name a few projects that have popped up in recent years, Nissan is using old batteries to get smaller robots; French carmaker Renault is partnering with partners to launch a stationary storage system made of old EV batteries. In addition, the Audi AG Environmental Foundation, the daughter organization of Audi AG, worked to create solar nanogrids outside of the e-tron battery modules used with Indian startup Nunam. Other OMEs such as Lucid Motors, BMW and Proterra are incorporating reuse policies into their battery designs. In fact, Lucid has built its batteries, including second-life uses, to work across its electric cars and energy storage products, Chief Engineer Eric Bach told TechCrunch.
BMW has used a "plug-and-play" concept with its i3 model batteries so that they can easily removed and embedded in second-life applications, BMW Representative Wayland Bruch said in an interview with TechCrunch. "We believe that battery second-life will become its own self-sustaining business case."