Future Retail, India's second-largest retailer, is cutting back on operations to cut costs, the latest victim in the company's years-long feud with rival Amazon. In filings with the stock markets, the company, run by Kishore Biyani, stated it has been "difficult to fund the working capital needs," and that its losses at the store level are "growing" and "of great concern." According to the records, Future Retail has lost $593 million over the previous four quarters.
After brokering arrangements with landlords, Reliance Industries – which engaged in a now-contentious $3.4 billion deal to purchase various businesses of Future Retail – was taking over approximately 200 of Future's 1,700 stores and absorbing as many as 30,000 staff, according to local media source. According to Business Standard, Reliance would rename the businesses as its own. Reliance Industries did not respond to a request for comment.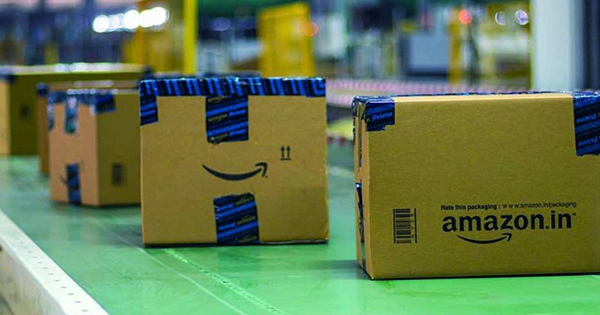 The largest retail chain in India is Reliance Retail. Things started to get tricky shortly after it announced that it would buy Future Group's retail, wholesale, logistics, and storage companies. Amazon, which had invested three years ago in one of Future Group's businesses, accused Future Retail of breaching its contract and asked a Singapore arbitration to put a stop to the arrangement between the Indian companies.
A Future Group representative noted at the time of the deal that Amazon's investment "provides a chance for us to understand worldwide trends in digital-payments solutions and introduce new products." According to Amazon, the transaction with Future Retail gave the American e-commerce behemoth the first right of refusal on the purchase of further Future Retail holdings.
In 2020, Indian businesses responded by claiming that the Singapore court judgment was invalid in the South Asian market. The merger between the Indian corporations was also authorized by India's competition authority, the Competition Commission of India. Last August, India's Supreme Court decided in Amazon's favor, halting the sale of Future Retail.
"Amazon's ongoing litigation, which began in October 2020 and has been ongoing for the last one and a half years, has caused substantial obstructions in the execution of the Scheme, resulting in severe detrimental effects on the company's operations," Future Retail informed the stock market (PDF). India is an important international market for Amazon. The company has also purchased holdings in the more network of supermarkets and hypermarkets, as well as the department store chain Shoppers Stop, in India, where it has spent over $6.5 billion.