As we live in an ever-changing digital landscape, it is critical to ensure that your customers are paying even more attention to your brand – a trend that we have seen become more popular is the emergence of brand avatars. Virtual avatars are intended to provide customers with an immersive and human interaction while also establishing a brand-user relationship. Essentially, they can turn advertisements into narratives and brands into people, making them feel more authentic and personalized.
Digital avatars, according to an associate professor of marketing at The University of Texas at Arlington, can replace a sales force and customer service employees for a fraction of the cost. Avatars are typically computer-generated representations of people in this context. According to UTA Associate Professor Fred Miao, they can fill the void in interactive assistance that the majority of shoppers desire.
"According to an Accenture survey of online shoppers, 62 percent never completed their purchases due to a lack of real-time customer service or support. According to the Accenture survey, 90 percent of those polled desired interactive assistance while shopping "rocess," said Miao, a faculty fellow at UTA's College of Business' John Merrill Endowed Professorship in Consultative Sales. "When used correctly, avatars can fill this void at a fraction of the cost of hiring and training human salespeople and service employees."
Miao's paper, "An Emerging Theory of Avatar Marketing," appears in the Journal of Marketing, the American Marketing Association's premier research publication. Miao argues in his analysis that businesses that use avatar representatives should be on the lookout for misalignment between the form and behavioral realism of their avatars. Form realism refers to how closely an avatar resembles a real human being. Behavioral realism refers to an avatar's "intelligence" and whether or not it behaves like a human.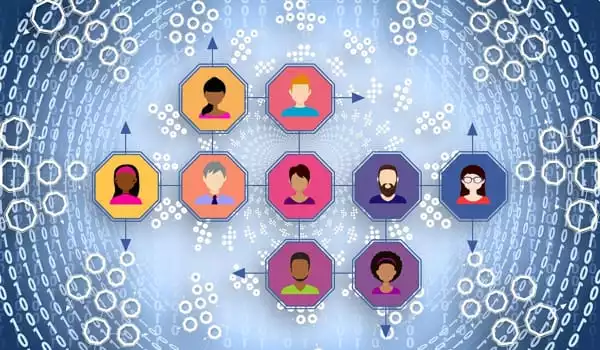 "It's difficult to match those two parts of an avatar," Miao said. "When the physical and behavioral aspects do not match, the effectiveness of using avatars can be inconsistent and, at best, context-dependent, such as perceived financial risk."
A brand avatar delivering your company's story can elicit an emotional side to your brand that would not have been possible otherwise. Below are some examples of video content that show brand avatars becoming the face of a business and answering customer questions.
Brand avatars can assist your company in developing its own brand persona in order to ensure that you are targeting the right audience. It will be easier to connect with your audience if your brand avatar is as human as possible. To make this easier, make sure your avatar looks, dresses, acts, and speaks in a way that is appropriate for your business.
Avatars may be most effective in complex relational exchanges with customers, such as when someone chooses a skincare product, when they are highly realistic looking and intelligent. Customers are better served with less realistic-looking avatars that still act intelligently when interactions involve privacy concerns, such as in mental health interviews.
Miao urges firms to consider five interrelated areas in using avatars:
timing
form realism
behavioral realism
form-behavioral realism alignment
situational factors and context
"The bottom line is that, with businesses' budgets so tight, using avatars for marketing or customer service could not only be a worthwhile management tool to consider, but also a means of increasing sales through consistent service quality," Miao said.
Miao's work, according to Elten Briggs, chair and associate professor in the Department of Marketing, provides critical insights to businesses. Briggs stated, "Avatars and other forms of artificial intelligence are increasingly being used to deliver services to customers." "Dr. Miao's paper provides much-needed guidance on how businesses can use avatars to improve the service experiences of their customers."