Twitter (X) stands out as a platform where succinct and compelling content is king in the quickly changing world of social media. Everyone, from influencers to companies, competes for visibility and engagement, so content development must take a distinctive approach.
With its extensive features, ChatGPT can help create engaging and high-quality Twitter content. This article discusses some of the top ChatGPT prompts for Twitter, each of which is intended to boost presence, highlight value, and maximize engagement on this active network. These questions might be your road map when creating a campaign or a captivating Twitter thread.
Bio Creation: As the first point of contact between you and your potential followers, it is essential to write a personalized and interesting bio. The Bio Creation Prompt is made to produce bios that are representative of your brand's personality and content.
ChatGPT will create 10 custom biographies based on your content type and six bios that are consistent with your brand's voice, allowing you to choose the one that most accurately represents your brand. By attracting like-minded followers and enhancing your profile's professional attractiveness, you may increase interaction and visibility.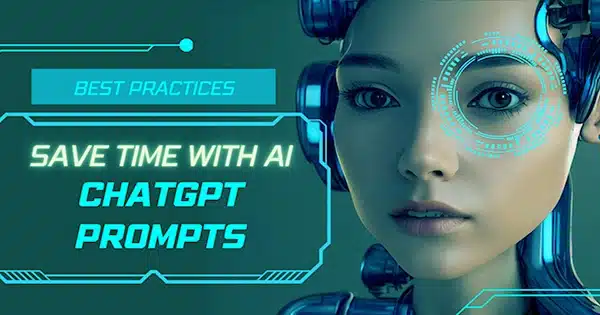 Retweet Commenting Prompt: A subtle technique to communicate perspectives with your followers is to interact with articles through retweets with comments. The Retweet Commenting Prompt helps people come up with interesting comments to add to a retweet.
By receiving the tweet you want to retweet, ChatGPT creates comments that support your stance and highlight the importance of the provided content. This encourages conversation as well as deeper engagement with the information, strengthening community building and visibility on Twitter.
Article Conversion to Twitter Thread Prompt: It is a successful strategy of communication to convey extensive information coherently using Twitter threads while maintaining the platform's natural succinctness. The Article Conversion to Twitter Thread Prompt enables users to convert articles into logical and interesting series of tweets while preserving the article's essential points and information flow. This increases interaction and broadens the audience for your information by making it easier to understand and obtain.
Twitter Campaign Creation Prompt: A Twitter campaign that is well-planned is essential for increasing brand awareness and engagement. This question serves as a roadmap for the complex process of creating an effective and goal-oriented Twitter campaign, placing special emphasis on the combination of thorough preparation, best content generation techniques, and specific objectives to deliver maximum impact.
The implementation of such customized campaigns can efficiently increase brand exposure, generate leads, and drive traffic, enhancing overall brand growth and presence on Twitter.
Twitter Content Calendar Development Prompt: For sustained engagement and growth on Twitter, a regular publishing schedule, maintained by a well-organized content calendar, is essential. This exercise helps you create a weekly content calendar while playing the role of a social media manager. It emphasizes the creation of interesting and varied tweets that fit the target consumer persona and the thoughtful use of pertinent hashtags and emojis. Establishing a resonant and long-lasting brand presence on Twitter requires rigorous content management.
Threads on Industry Evolution: Making a thorough thread that summarizes the development of a particular sector or brand can be instructive and interesting. You can illustrate the chronological development of your chosen subject over a ten-year period using this challenge.
ChatGPT may help to illustrate a thorough overview of your industry's or brand's path by conceiving a story that ties together significant milestones, developments, and transformations. Such threads help you become more credible and well-known in your field while also educating your audience. They also help you build stronger relationships with your followers and encourage more participation.
Twitter Header Image Ideas: Creating a visual connection with your audience is essential. This exercise helps you come up with at least five original concepts for a Twitter header image that are appropriate for a certain profession or industry specialty.
You can choose from or combine aspects that are consistent with the essence and vision of your brand by collecting a range of creative alternatives. A well-designed header image improves the aesthetic appeal and consistency of your profile, which strengthens and amplifies your brand's visibility on Twitter.
Profession-Specific Tweet Generation: Building a Twitter thread with the potential to go viral involves a balance of creativity, relevancy, and interaction on a platform that is overflowing with content. This challenge makes it easier to think of a thread that cleverly draws attention to your service, product, or blog for the right clientele.
ChatGPT aims to maximize the thread's viral potential by incorporating essential hashtags and emojis and putting a strong emphasis on creative and interesting presentations. By ensuring more visibility and enhancing the impact of your content, this strategy promotes interaction and sales.
Innovative Thread Ideas for Product/Service Display: A deliberate and imaginative strategy is necessary to effectively communicate the worth and advantages of your good or service. This prompt helps you come up with a Twitter thread idea that will showcase your offerings to your ideal client persona in a way that is sure to get them interested and involved.
ChatGPT assists in the creation of threads that are not only aesthetically pleasing but also resonate with the needs and preferences of your audience by utilizing cutting-edge tactics and assuring clear and compelling messaging. This raises the perceived value of your products and services and motivates your audience to interact, relate, and eventually buy from you.
Lead-Attracting Thread Ideas with Strong CTA: In order to draw in high-quality leads, it is essential to create a Twitter thread with an effective call-to-action (CTA) and eye-catching imagery. This prompt focuses on creating such a thread, making sure that every element—from the text to the images—works cohesively to capture interest and inspire action.
Using ChatGPT, you can create succinct, appealing threads that succinctly communicate the unique selling propositions of your good or service. This will entice potential leads to learn more and engage, which will increase your chances of converting them.
Products/Services Suggestions for the Storytelling Thread: It is impossible to emphasize the importance of storytelling for connecting with your audience. The goal of this exercise is to create a Twitter thread that tells a distinctive and accessible tale about your good or service and how it has changed people's lives.
The overall engagement and interaction with your offers will increase as a result of ChatGPT's assistance in humanizing your brand and making it more approachable and appealing to your ideal customer persona.
Unique Feature Display Thread Ideas: Your brand's appeal can be greatly increased by highlighting the distinctive qualities and advantages of your good or service in an entertaining and compelling manner. This prompt helps you think of a thread that accomplishes just that—highlights the distinctiveness of your offerings in a lighthearted and imaginative way.
With ChatGPT's support, you may highlight the numerous features that make your product/service unique, ensuring that your audience understands and appreciates them clearly, which may increase conversion rates.
Value Showcasing Thread Ideas: In order to influence your audience to take the necessary actions, it is crucial to emphasize the value and benefits of your product or service. This question helps you create a theme that highlights the key benefits and selling points of your offerings.
With ChatGPT, you can tell your audience not only what you have to offer but also why it matters. This helps to generate a stronger sense of perceived value and encourages more significant interaction and action from your audience.
Objection Handling Thread Ideas: In the customer's journey, answering any reservations or inquiries is crucial. The goal of this exercise is to create a Twitter thread that will allay any worries and dispel any misunderstandings potential clients may have about your good or service.
By proactively addressing these concerns with reassurances and solutions using ChatGPT, you can inspire confidence in your audience and persuade them to act right now.
A disciplined strategy to content generation can significantly improve your brand's exposure in the dynamic and quick-paced world of Twitter. You may take advantage of ChatGPT's ability to create material that is not only interesting and pertinent, but also precisely catered to your unique needs and goals, thanks to these expertly created prompts.
Each suggestion is a powerful tool for increasing your Twitter engagement and impact, whether it be by developing intriguing threads, writing enticing profiles, or highlighting the special selling points of your goods and services.
With the help of these cues, brands, people, and creators may move quickly and creatively within the Twitter environment. By incorporating these prompts, you can seamlessly combine innovation and strategy, ensuring that your content resonates with your target audience and is consistent with your brand ethos. This will foster a more rich and harmonious connection with your audience and pave the way for increased visibility and success on Twitter.