Electricity has begun to flow from the Hornsea 2 wind farm, which, when completed, will be the world's largest offshore wind farm. However, given its location off the east coast of the United Kingdom, it is unlikely to retain the title for long.
Onshore wind growth has slowed, but offshore wind is still growing at a breakneck pace, with some massive projects in the works. A day later, China's largest offshore wind farm was operational.
Hornsea 2 will complete with 165 Siemens Gamesa wind turbines, each with an 8 MW peak capacity. Although many of the turbines have still to be erected, the offshore substation and accompanying equipment for smoothing fluctuations were completed in October, and the developer rested reported soon before Christmas that electricity had begun to flow from the first turbines.
The timing is coincidental. For months, there has been concern that gas supply constraints, combined with a harsh winter, might create significant disruptions to energy networks in the UK and northern Europe. Even a small portion of Hornsea's future output will assist to mitigate that risk.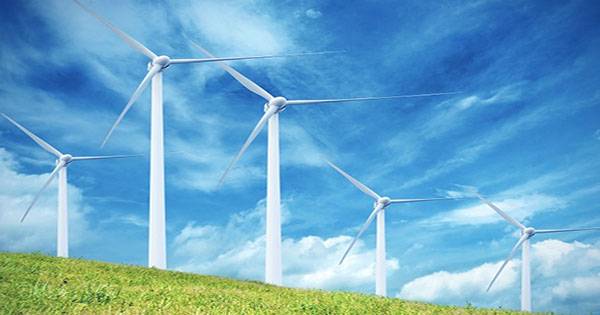 It contributed to wind power generating nearly half of Britain's electricity on its debut morning. Hornsea 2 will overtake Hornsea 1 as the world's largest wind farm, with a total capacity of 1,320 MW (equivalent to 1.3 million average UK households). Hornsea 1 has smaller but more numerous turbines, with a total capacity of 1,218 MW.
The news comes on the heels of China's largest offshore wind farm, Jiangsu Qidong, fully linked to the grid on Christmas Day. Jiangsu Qidong is smaller than either Hornsea stage, although it is double the size of the next largest current offshore wind farm outside of northern Europe, with a total capacity of 802 MW.
Whereas most European and North American wind farms use a single size and make of turbine to save money, Jiangsu Qidong has gone the other way, utilizing seven different types from four different manufacturers.
Hornsea and Jiangsu Qidong little compared to the massive wind farms built in Denmark and South Korea, as well as the more speculative monster off the coast of Iceland. Even before they come to fruition, Hornsea's third stage – which is set to begin work on 2,400 MW soon – will put them far behind.
Despite the fact that operations at these wind farms have begun, offshore wind still accounts for less than 10% of worldwide wind generation. It is also now pricier. However, as turbines get bigger and experience accumulates, prices for offshore wind installations are reducing quicker than for land-based wind projects. Instead of requiring subsidies, the next phase of UK wind farms is expected to return money to the public. 
Furthermore, with few exceptions, offshore winds are more consistent than onshore, lowering the intermittency that is presently wind's final big disadvantage when compared to fossil fuels. Offshore wind peaks at different times than onshore wind in certain regions, thus a balance of the two is beneficial.