Facebook has developed a new way to communicate with AR, verifying and sorting out Uber's face recognition policy, and throwing a big milestone at SpaceX's Starship Rocket Booster. This is your daily crunch in March 19, 2021. The project comes out of Facebook reality labs and is supposed to present an alternative computer interface at your fingertips with electromyography sensors to interpret motor nerve signals.
In a blog post, Facebook said the wrist-based device "fits perfectly into everyday life and social contexts", allows the company to "bring the rich control capabilities of your hands to the AR, enabling intuitive, powerful and satisfying interactions." Facebook identifies it as a prototype of research, so do not expect it to turn into a commercial product anytime soon.
However, it is still advisable, especially given the company's occasional surprise hardware strategy and rumors that it is working on an Apple Watch competitor.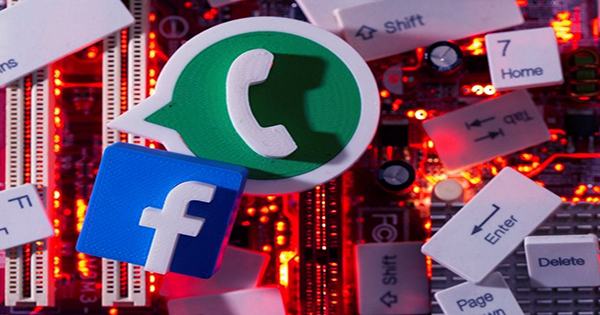 India has asked a court to block a WhatsApp policy update, saying the new changes violate the law – the Indian government on Friday alleged that WhatsApp's planned privacy update violates local law in a number of considerations. Uber under pressure to test facial recognition for drivers – Uber's use of facial recognition technology for driver recognition challenged in the United States. Instagram and WhatsApp hits at outage – Outage started around 1:40 pm ET and lasted for more than half an hour.
SpaceX is nearing the final assembly of the first giant test rocket booster for its starship – known as the "stacking" of its first super heavy prototype. Brazilian startup Tractian has received the Y Combinator seal of approval of its equipment monitoring technology – Throughout its life; the founders have heard complaints from their parents about maintenance at their factory and the poor condition of heavy equipment.
Superpedestrian is positioning itself as a city-to-city partner with new e-scooter safety upgrades – Superpedestrian considered an up-and-coming player in the micromobility world for how it handles safety issues.
This is the time to give up business intelligence tools – companies spend a lot of money on business intelligence tools, but the adoption rate is still below 30%. In the lightning-fast series (it took 3 years to make it) – Soundboard's Christine Tao discusses how to extend her series in How I Raised It Podcast.
Share Feedback about Extra Crunch – Tell us your opinion about Extra Crunch! (Extra Crunch is our membership program, which helps founders and startups move forward. You can sign up here.)