A 20-something lady uses a smartphone app to purchase a milk tea from Meituan, a big food delivery firm, on a packed sidewalk close to a bustling mall in Shenzhen. The pearl-white drink arrives in less than 10 minutes, not on the back of one of the city's omnipresent delivery motorcycles, but in a cardboard box on the back of a drone, descending from the hazy clouds into a little roadside kiosk. The only thing missing from the setting is an angelic chorus. Meituan, one of China's top internet firms, has flown 19,000 meals to 8,000 clients around Shenzhen, a metropolis of over 20 million people, in the last two years.
Only seven areas, each with a three-kilometer stretch, and a limited number of retailers are participating in the test program. Rather than hovering outside people's windows as sci-fi writers imagined, the drones deliver to specified streetside kiosks. However, the experiments have proven that Meituan's aspirations are feasible, and the business is now poised to expand its airborne delivery capabilities.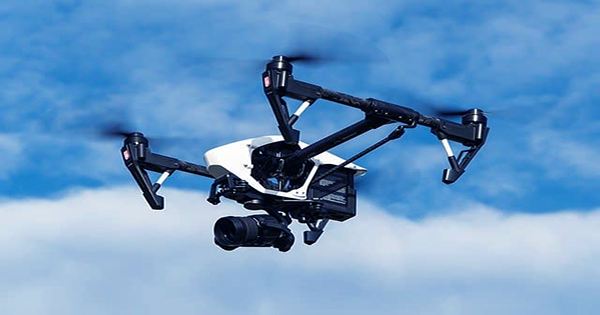 Tencent-backed Meituan is not the only Chinese tech behemoth hoping to flood city skies with micro planes. In recent years, Alibaba, which owns Meituan's rival Ele. me and e-commerce behemoth JD.com, have invested in similar drone delivery services. Meituan has applied to run a commercial drone delivery service over all of Shenzhen because of the pilot program, according to Mao Yinian, head of the company's drone delivery section, who spoke at a press conference earlier this month. The proposal, submitted in September, is presently being reviewed by Shenzhen's aviation authority, with approval likely in 2022, though the exact timetable is dependent on government choices.
"We went from testing in the suburbs to testing in the city." On the same occasion, Chen Tianjian, a technological specialist at Meituan's drone company, remarked, "Our operating capability has reached a new level." Meituan's delivery drones still require a significant quantity of people now. Take, for example, the milk tea order. When the drink is ready, Meituan's backend dispatch system sends a human courier to collect it from the mall shop and transport it to the complex's top, where drone takeoff pads have been installed.
An inspector inspects the drink box before departure to ensure it is secure. The navigation system on Meituan then calculates the shortest and safest path for the flyer to reach the pickup kiosk, and it is off. Of course, the economic viability of employing drones to transport food has yet to be established. According to Chen, each of Meituan's little planes, which are made of carbon fiber and weigh approximately 4 kilos, can carry around 2.5 kilograms of food — roughly the weight of a typical two-person supper.
The remaining space is wasted if only one cup of milk tea is ordered. Each kiosk can handle roughly 28 orders, thus Meituan is counting on consumers to get their meals quickly during busy hours. There is also the issue of the new delivery boxes generating garbage. Meituan stated that recycling bins have been placed near the kiosks, although consumers are allowed to retain the containers. It would not surprise me if some people simply threw them away.