The Huawei Watch Ultimate model's sales speed, of which 1,300 have already been sold in the first 3-week sales chart, became the first in this field, surpassing its closest competitor in the category of premium smartwatches by over 10,000 TL, in weekly sales numbers, and in total sales for the first three weeks. Huawei's global position in the smartwatch industry has been bolstered with the introduction of revolutionary smartwatches such as the Watch D, Watch Buds, and Watch Ultimate models in 2023.
With an abundance of functions, superior design, and materials utilized to create a masterpiece, the HUAWEI WATCH Ultimate Series raises the bar for smartwatches on the market. The watch offers luxurious aesthetics and smart features to prepare users for any outdoor adventure or important social event, whether on land, on a mountain top, or at the bottom of the sea, thanks to durable materials such as a premium Zirconium-based liquid metal case, Nano-Tech ceramic bezel, and sapphire watch dial.
The HUAWEI WATCH Ultimate is the first smartwatch to include zirconium-based liquid metal, an exciting new material found in high-end luxury watches and precision gadgets. Its distinctive qualities make it appropriate for harsh activities, as it is tough enough to carry with you in rough terrains, hot deserts, fancy banquets, and everyday usage.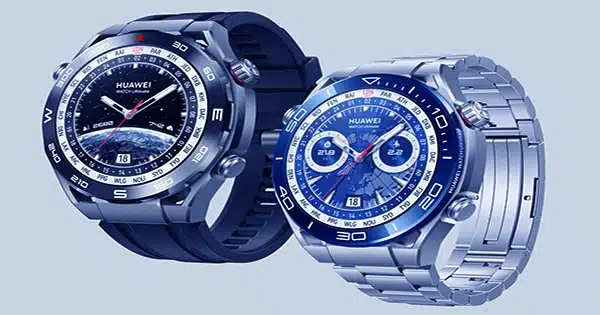 Furthermore, for the first time, the HUAWEI WATCH Ultimate features a unique three-button setup typically found only in traditional high-end watches. It depicts the watch's comprehensive functionality, the craftsmanship's intricacy, and the expanded interactive experience.
The Huawei Watch Ultimate Discovery Black model costs 15.999 TL, while the FreeBuds 5i model costs 1.699 TL and the 12-month extended warranty is 1.899 TL. Among the other options are extra watch dials at a 90% discount and FreeBuds 5 at a 300 TL discount.
In addition to the price of 18,999 TL, the Huawei Watch Ultimate Ocean Blue model is available through the Huawei Online Store with the same gifts and chances.