The Jet Propulsion Laboratory (JPL) of NASA is creating the Exobiology Extant Life Surveyor (EELS) system.
Thanks to rotating wheels running the length of its body, the elongated robot could glide through alien terrains.
The vent systems of Saturn's Enceladus, a tiny, icy moon, are its intended target. On Earth, EELS might be used to cross challenging terrain.
Enceladus contains a liquid ocean beneath its ice cover, according to findings from NASA's Cassini mission. This could be the quickest route to a liquid ocean since the plumes erupting from its surface are conduits directly to liquid water.
Unlike rover vehicles, EELS could examine situations like these by swimming across water and creeping through crevasses.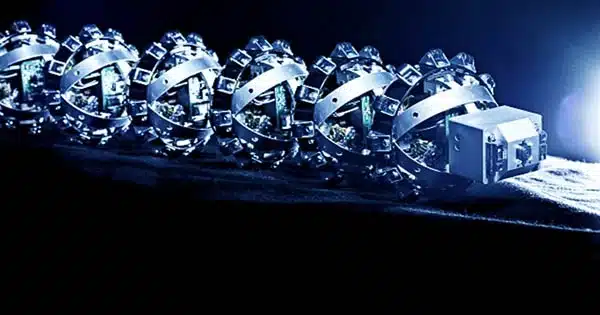 The device employs "first-of-a-kind rotating propulsion units" that serve as underwater tracks, grasping mechanisms, and propeller units, allowing the robot to approach a plume vent outlet and follow it to its ocean source.
According to Project Manager Dr. Martin Robinson, the objective is to create a platform capable of exploring any place, even lava tubes on the Moon.
The system's versatility offers to new locations like the Martian polar caps and plunging crevasses in Earthly ice sheets.
According to JPL, "the current effort includes working with earth scientists to identify high-priority, high-impact terrestrial scientific investigations that will also demonstrate the capabilities of EELS in a planetary analog environment."